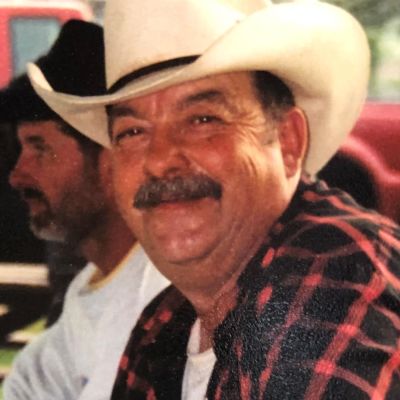 Ronald
L
Koebernick
What do you remember about Ronald? Share your stories and photos here, and invite others to come share their memories.
Ronald Lee Koebernick, 78, of Wilton , died Wednesday, December 9, 2020 at Mayo Health Center in La Crosse. He was born to Sylvia Koebernick on November 22nd, 1942. He was a member of the Wilton High School Graduating Class of 1960. He joined the U.S. Army in 1964 and was discharged in 1970, serving during the Vietnam War. He enjoyed horses, country dancing, and telling jokes. He worked as a heavy equipment operator before he retirement. Ron was a very hard worker. He was rough, tough, and as strong of a cowboy as they come. He was also fun loving and generous with others, always giving his help to anyone who needed it.

He is survived by 2 children, Lori (Ludwig) Frison of Milton WI, and Brian (Danielle) Koebernick of Fort Atkinson WI,5 grandchildren: Anthony and Kylee Koebernick and Chelsea, Nicole, Wyatt Frison, a brother Terry (Cindy) of Overland Park, KS, an uncle Kenneth Koebernick of Wilton, and a Cousin Ted Koebernick of Janesville WI.



He was preceded by his mother and his aunts, Marion Jackson, and Grace Schell.



A Graveside Service will be held on Saturday, December 19, 2020, 11:15 A.M. at St. Paul Lutheran Cemetery, Wilton. Pastor Cathleen Morris will officiate. Military honors will be by the Hanson-Stark-Leith-Paeth American Legion Post #508.



Relatives and friends are invited to call on Saturday, Dec. 19, at St. Paul Lutheran Church, 401 Mill Street, Wilton from 9:00 A.M. until 11:00 A.M.

Due to Covid-19 if you would like to attend the visitation but are in a high-risk category, you may call the Smith-Nelson Funeral Home, Wilton to arrange a time to visit.

Those in attendance are encouraged to wear a mask and respect social distancing according to CDC guidelines. Online condolences may be sent to www.sonnenburgfh.com

The Smith-Nelson Funeral Home, Wilton is assisting the family with arrangements.
LINKS
Sonnenburg Family Funeral Home

The Gazette
http://gazettextra.com