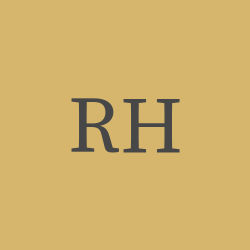 Ronald
K.
Hewitt
Help us celebrate Ronald! Please share your stories and photos, and invite others who remember Ronald.
Ronald K. Hewitt of Sarasota, Florida, passed away peacefully on August 30, 2022.

He was born August 16, 1934, in Manlius, Illinois, the ninth and last child of Stacy and Nettie (Olson) Hewitt. He received the Order of the Arrow from The Boy Scouts of America and graduated from Manlius High School in 1952. He received bachelor's and master's degrees in education from the University of Illinois at Urbana-Champaign in 1956 and 1957. He served in the Army and Army Reserves from 1957 to 1963

He married his wife, Constance Meyers, in the Shipman Methodist Church in Shipman, Illinois, in 1959. They have two children, David (Diane) and Ronda, and two grandchildren, Nathan and Caroline.

Ron devoted his professional life to public education, teaching biology and driver's ed and coaching several sports. He later became an elementary school superintendent and high school principal, before becoming the Assistant and then Head Regional Superintendent of Schools for Henry and Stark Counties (elected offices in the State of Illinois) in 1972. When he retired in 1995, the Henry County School Board and the Illinois Association of Regional Superintendents of Schools honored Ron for his "23 years of service and dedication to the students of Illinois."

Throughout his life Ron was an exceptional athlete. He was a star running back in high school, walking on to the University of Illinois football team. He then joined the University of Illinois fencing team on a whim, eventually fencing on the 1956 National Championship team and winning an individual bronze medal in foil at the Big Ten Tournament. Later in life, he was fond of tennis, golf, and ping pong, and swam nearly every day.

On vacation, Ron always had his camera at the ready, turning special moments into feature presentations. The Great Smoky Mountains became a second home. Of all the hikes in the park that the family completed, perhaps the most memorable was when he led them to the top of one of its tallest peaks, Mount LeConte. In their later years, he and Connie traveled the world and reveled in all things Disney. They have enjoyed every bit of their 27 years of retirement in their villa in Sarasota, Florida.

His love of teaching was matched only by his love of learning. He became proud to be one of the last remaining grandsons of a Civil War veteran. With his son, David, he published a short profile of his grandfather, Pvt. George Hewitt, in a prominent Civil War magazine.

Ron never lost his sense of wonder. His love of music inspired his family. He would often entertain family and friends by reciting humorous stories and poems, sometimes sharing a collection of fun jokes, tricks, and sayings from his wallet. He truly never met a stranger, easily connecting with people from all over the world wherever he went.

Ron is survived by his beloved wife, Constance; his son David (Diane) and daughter Ronda; and his grandchildren Nathan and Caroline. He was preceded in death by his parents and by his eight older siblings: Marvin, George, Verda, Warren, Arva, Rita, Hubert, and Clayton.

He was a former council president at Cambridge (Illinois) Lutheran Church, and was, at his death, a member of St. Armand's Key Lutheran Church in Sarasota, Florida.

A celebration of Ron's life will be held at St. Armand's Key Lutheran Church, 40 North Adams Drive, Sarasota, FL 34236, on October 15, 2022, which will begin with a visitation at 10 am, followed by a memorial service at 11 am.

In lieu of flowers, please consider giving to Tidewell Hospice - Bradenton Hospice House. To give online, please go to tidewellfoundation.org/donate and designate your gift in memory of Ronald Hewitt. Or, make out a check to Tidewell Hospice and note in your memo that the gift is in memory of Ronald Hewitt. Checks can be mailed to Tidewell Hospice at 3550 S Tamiami Trail, Sarasota, FL 34239.
LINKS

National Cremation and Burial Society 2880
https://www.nationalcremation.com/location/sarasota
Bureau County Republican
http://www.bcrnews.com
Quad-City Times
http://www.qctimes.com
Geneseo Republic
http://www.terrynews.com
Star-Courier
http://www.starcourier.com