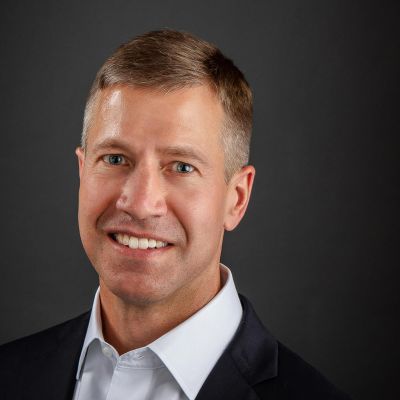 Ronald
Fender
Did you know Ronald? Please share your stories and photos, and help spread the word about this page!
Ronald Joseph Fender of Jackson, Mississippi, died unexpectedly on Tuesday, February 9, 2021. A private memorial service was held at Northminster Baptist Church at 10 am Friday, February 12, 2021. The service will be available for live stream at northminsterbaptist.org.

Ron was born in Lima, Ohio on December 20, 1969 to Joann and Bill Fender. After graduating from Lima Central Catholic High School in 1988, Ron enrolled in Ohio State University where he co-opted at Virginia Power and earned a Bachelor of Science in electrical engineering in 1993. He was later licensed as a Professional Engineer. After college, Ron moved to Mississippi to begin his career at Entergy Nuclear. In 2005, he joined Cooke Douglass Farr Lemons Architects Engineers PA (CDFL) where he led electrical design efforts for the firm in the Design Build, Industrial and Healthcare Business Sectors. As an electrical engineer and principal, he was known for inspiring his co-workers with his unparalleled commitment to his projects. His innovative problem-solving skills added an invaluable asset to the CDFL team.

His employment with Entergy and his corresponding move to Mississippi generated wonderfully happy results for Ron, for it was here that he met Blakely Fox, who became his wife on January 10, 2004. Ron was an exemplary husband and father. While he excelled in his work and his many endeavors, his most admirable trait was his love for and devotion to Blakely, Luke and Will. He enjoyed nothing more than spending time with them. He was actively and joyfully engaged in their lives. He coached their rec league baseball teams as well as Will's All-Star team, The Rattlers. He timed hundreds of swim meets and cheered the loudest when he was relegated to the side line of an event. Ron was a skilled outdoorsman and backpacker, and he regularly camped and hiked with both Luke and Will and their Boy Scout troop. Last summer he and Luke experienced the splendor of the Grand Tetons and Yellowstone as part of a Boy Scout extended hiking excursion.

Ron was an avid runner with a passion for trail running. One of his favorite races was the Carl Touchstone Memorial Mississippi Trail 50, a 50-mile trail run he finished ten times. In addition to many other races and events, he was one of the rare athletes who completed an Ironman Triathlon. For Ron, a highlight of every week was his Friday morning "dog run" when he and his dear friend Keith Carter took their hounds on an irreverent neighborhood run, which they greatly enjoyed, and neighbors tolerated. Ron's qualities as an athlete showed up in all aspects of his life. Ron possessed a gentle and quiet inner strength of character. He stayed up late, woke up early, got the job done, and with a genuinely happy heart. Exceedingly kind and always ready with a quick smile and warm handshake, Ron's easy manner and calm demeanor were paired with dependability and unselfishness.

A very devoted son and brother, Ron greatly enjoyed beach trips with his family, and he treasured and eagerly anticipated his summer and New Year's visits to Ohio to be with his beloved parents and sister's family.

Ron was a member of Northminster Baptist Church and a leader of Guys 456, a children's ministry.

Ron is survived by his wife, Blakely Fox Fender, his sons, Luke Rivers Fender (14) and William Fox Fender (12), his parents, Joann Hull Fender and William Eugene Fender, his sister Linda Fender Hamant and her husband, Cris. Also surviving him are his nieces and nephews, Elizabeth Jo "Libby" Hamant, Anna Kate Hamant, Allen Gray Crosthwait, Wilkes Edward Crosthwait, John Martin Fox, and Marion Elizabeth "Emme" Ausbern.

In lieu of flowers, Ron's life may be honored with memorials to Troop 1 of Boy Scouts of America, Community Animal Rescue and Adoption of Jackson, Mississippi (CARA), or the American Heart Association.

Wright and Ferguson Funeral Directors are in charge of the arrangements.
LINKS
Wright & Ferguson Funeral Home

Chickasaw Journal
http://djournal.com/chickasaw