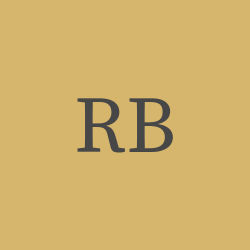 Ronald F.
Bertagna
Did you know Ronald F.? Please share your stories and photos, and help spread the word about this page!
Ronald F. Bertagna, a 73 yr. old resident of Corpus Christi, Texas, passed away Friday, July 29, 2022. His wife, son, and grandson were by his side when he passed.

Ronald "Ronnie" Bertagna was born in 1948 to Frank Joe Bertagna and Bobbie Jane Gueder in Alice, Texas, where he grew up. In 1965, he married Dorothy Kalinec and started his family. Throughout his life, he was a championship cowboy, rancher, golfer, chef, avid hunter, fisherman, and quite the dead eye with a rifle. His favorite fishing spots were in Baffin Bay, and he loved hunting all over South Texas. Drop him in the bay or in the brush, and he would come home with dinner or a tall tale. Both were always good.

He was blessed with a lifetime of business opportunities and was a true entrepreneur. Throughout his life, he was an architect, designer and builder, working in all types of construction. In addition, he owned a successful oilfield services business, distributed pipe worldwide, partnered successfully on many oil drilling ventures, and had multiple cattle and ranching interests. His entrepreneurial spirit led him to become the owner of a golf course and utility company and then into subdivision and golf course development and design. This brought him into his next adventure in ranch and land speculation and development and becoming a franchise owner. Always wanting to be the best, his franchise broke all of the franchise sales records in the company's 35+ year history.

While Ronnie loved a good business challenge, he loved his family more. He lived for his family and was a dedicated and loving husband to Dorothy, a fantastic father to their two children, Michael and Stephanie, and a loving grandfather to their children. His family was included in all his businesses throughout his life, and he felt that they were his greatest accomplishment.

Ronnie loved to be with family and talk about life experiences and good times. He had countless stories about family history and all the amazing things they had done. Ronnie was drawn to the outdoors since he was a kid and always said that was where he felt closest to God. He passed his love for the outdoors down to his children and grandchildren.

Ronnie lived and worked hard for his family and was rewarded with amazing times and life experiences with them that will never be forgotten.

Ronnie enjoyed horse breeding and was an avid collector of art, statues, and many other unique items.

Throughout his adventurous life, Ronnie met many wonderful and interesting people. He always said that he must have an old soul because people felt they could talk to him and told him all kinds of things. He lived his last days in a Padre Island Neighborhood where he was again blessed with amazing neighbors and friends.

Ronnie is survived by his wife Dorothy Bertagna, son Michael Bertagna, daughter Stephanie Bertagna, granddaughter Avery Bertagna, grandsons Nicolas Bertagna, Chase Short, and Jack Short. His sister, Connie (HJ) Mosser, nephews Tom Shumate and Mathew Mosser, nieces Ashley Cox and Ann Shumate. Brother-in-law Ben (Olene) Kalinec, sisters-in-law Fran Olson, Johanna Kalinec, Margie Kalinec, Linda Kalinec and 10 nephews and 14 nieces.

Ronnie was pre-deceased by his Father Frank Joe Bertagna, his Mother Bobbie Jane Gueder, and his grandparents.

A celebration of life will be held Sunday August 28th, 2022 in Port Aransas, Texas at Fisherman's Wharf/Grumbles, time to be announced. In lieu of flowers, we ask that any contributions be made to a charity that Ronnie contributed to throughout his life, St. Jude's Children's Research Hospital.
LINKS

Echo News-Journal
http://www.alicetx.com

The Wimberley View
http://www.wimberleyview.com