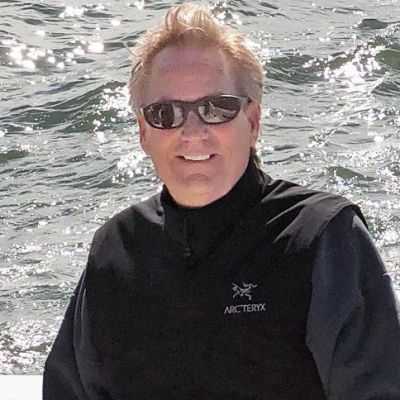 Ron
Van Horn
Help us celebrate Ron! Please share your stories and photos, and invite others who remember Ron.
Ron L. "Ronnie" Van Horn, of Traverse City, Michigan, unexpectedly sailed into the next life on February 3, 2020, at the age of 64, from an apparent heart attack.

Ronnie was born on June 23, 1955 to Charles and Marjorie (Galbreath) Van Horn in Wyandotte, Michigan. When he was an infant, the family moved into a house on Front Street in Traverse City while the family home was being built on East Grand Traverse Bay. His love of sailing and life on the water began not only at home, but at the Grand Traverse Yacht Club where his father was a founding member and Commodore. Ronnie eventually became a member of the Club and remained a member until his death.

Among his professional endeavors, Ronnie participated in local competitive racing-including many Chicago to Mackinac and Port Huron to Mackinac races-as well as international sailing. He spent many years as a yacht insurance underwriter, professional sailmaker and, most recently, co-owner of Essential Canvas with business partner Steve Carey.

Aside from Traverse City, Ronnie also spent many years living on sailboats, traveling as a professional racer, before residing in both Chicago and Florida. The first of his three children was born in West Palm Beach. Ronnie's two youngest children were born in Traverse City after Ronnie and his family returned. His children-Carlie, Abbey and Andy-were the shining lights of his life. Even as much as he adored his precious kids, it is possible they adored him even more.

On November 25, 2005, Ronnie married his rock and soulmate, Becki (Frey) Van Horn, in an intimate candlelight ceremony at Rivershire on the banks of the Boardman River. Ronnie and Becki's love story began on Halloween night in 1997 when Ronnie walked into North Peak Brewing Company and spotted Becki socializing with mutual friends. Introductions were made and, as Ronnie would tell it, he knew the moment he looked into Becki's eyes that he had just met the person with whom he would spend the rest of his life. That night, after they danced until the wee hours, Becki wrote her number on a small Mike & Ike's candy box. For the rest of his days, Ronnie saved that box, tucked among his most precious keepsakes.

Ronnie is survived by his beloved wife, Becki; three children; Carlie (Justin Noble) Van Horn, Abigail (Christopher Hefty) Van Horn and Andrew (Sarah Hagen) Van Horn; three siblings Charles "Skip" (Cyndy) Van Horn, Cheryl "Cheri" Tindall and Lynn (Jimmy Nelson) Van Horn; many nieces and nephews; and Daddy's girl, LilyBelle the Papillon. Ronnie is preceded in death by his parents; brother-in-law Geoff Tindall; nephew Ben (Alandt) Van Horn; and dedicated Golden Retriever, Bowie, who no doubt greeted Ronnie on the Rainbow Bridge with exuberant, slobbery kisses.

A Celebration of Life will be held Tuesday, February 11, at the Grand Traverse Yacht Club, 13615 S West Bayshore Dr., Traverse City, beginning with visitation at 4:00 pm and memorial celebration at 5:00 pm, followed by a light meal and liquid refreshments. There is no doubt that several Budweisers will be raised in Ronnie's memory. The public is welcome.

In lieu of flowers, memorial contributions may be made in Ronnie's memory to Traverse Area Community Sailing (TACS) or Cherryland Humane Society.

Ronnie and his family are being cared for by the Reynolds Jonkhoff Funeral Home.


LINKS

Reynolds-Jonkhoff Funeral Home
http://www.reynolds-jonkhoff.com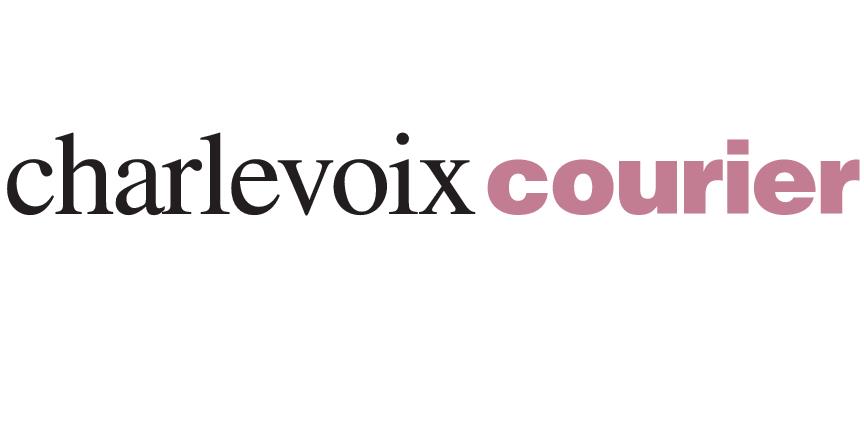 Charlevoix Courier
http://www.petoskeynews.com/charlevoix