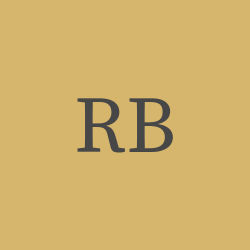 Ron
Buchanan
What do you remember about Ron? Share your stories and photos here, and invite others to come share their memories.
Ron Buchanan, 94, of Watertown, passed away on Tuesday, July 27, 2021 at his home.

Ronald Dale Buchanan was born September 13, 1926 in Ottawa, Illinois, the son of Jesse Franklin and Florence H. (nee Schoof) Buchanan. He grew up in Lincoln, Logan County, Illinois. In 1943 at age 17 he enlisted in the United States Army Air Forces (predecessor of the U.S. Air Force). After graduating from Lincoln Community High School in 1944, he completed basic training in Biloxi, Mississippi, attended the Army Specialized Training Program at Michigan State University, and was in training to become a pilot when World War II ended. He enjoyed explaining that Hitler gave up and killed himself when he found out that Ron was headed to Europe.

Ron loved Watertown which was his home of nearly 50 years all together, calling it his adopted hometown. He worked in sales, which he loved, including for Illinois Shade, Country Companies, and Holiday Wholesale, and he managed the Elks Country Club in Lincoln, Illinois for a number of years. After his retirement he worked part time at Justmann's Liquor Store (now Watertown Liquors) for 20 years. He was first elected to serve on the Watertown Unified School District Board of Education in 1995, a position he held for 25 years until his retirement last year. He was first elected to serve on the Jefferson County Board of Supervisors in 1988, a position he held for 30 years, and he was appointed by Mayor Fred Smith to the Watertown City Plan Commission in 1998, serving for 6 years. He was a Life Member of the American Legion and a member of Watertown's Pitterle-Beaudoin Post No. 189 for the past 42 years.

Ron was a character, and lived life on his own terms. He was quick with a joke and known for his storytelling and phenomenal math skills. His favorite pastime was drinking coffee or "having one" on his front porch with his many friends and neighbors. He could be found shouting at the television whenever the Green Bay Packers or the Wisconsin Badgers were playing. He had a lifelong love of photography, and over the years he also enjoyed bowling, golfing, hunting, and fishing. He was delighted to win Watertown's 98? Beauty Contest as "Cleofatra" when he was 60 years old.

He was blessed to share a lifelong friendship with his paper boy Tom Schultz, who grew up to become Editor of the Watertown Daily Times, and whom he loved like a son. Ron also shared a deep bond with his neighbors, including Craig and Gloria Coughlan, Jeff and Bonnie Wetzel, Tim Gutzdorf, Herb Staude, and Dean Lenius. In Ron's later years, in the absence of any nearby relatives, they looked after him as one of their own--mowing his lawn, clearing snow, and often bringing him a plate of whatever they were having for lunch or dinner. He loved them all like family, and everything they did for him was so very much appreciated.

Ron is survived by his five children: Carole Buchanan of The Woodlands, Texas; Sandra "Sis" Wieber of Sugar Land, Texas; Barbara Buchanan of Houston, Texas; Rebecca (Jonathan) Buchanan-Mackie of Center Sandwich, New Hampshire; and David (Heather) Buchanan of Brookfield; grandsons Scott Wieber, Ian Mackie, and Charles Mackie; former wife, Norma Buchanan (nee Conner); former second wife, Paula Schoenike (nee Cochran); as well as nieces, nephews, other relatives and friends. He was the last member of his immediate family. He was preceded in death by his parents; brother Robert (Ethel) Buchanan; and sister Patricia (John) Mosier.

Funeral services will be held on Friday, August 13, 2021 at 3:00 p.m. at Hafemeister Funeral Home with Rev. Ray Bezanson officiating. Family and friends may gather at the funeral home from 2:00 p.m. until the time of the service. Burial, with graveside military rites, will take place at Oak Hill Cemetery in Watertown. Hafemeister Funeral Home and Cremation Service of Watertown is serving the family. Online condolences may be made at www.hafemeisterfh.com.
LINKS
The Courier
http://www.lincolncourier.com

Daily Jefferson County Union
http://www.dailyunion.com

Watertown Daily Times
http://www.wdtimes.com