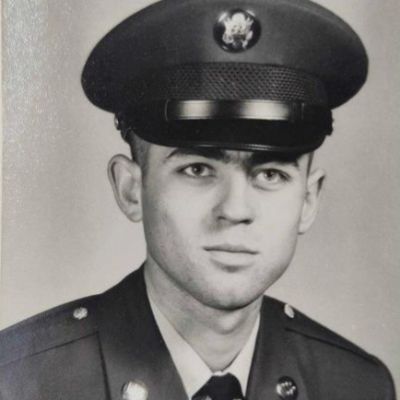 Roland
Dale
Pennington
Join us in celebrating Roland—please share your stories and photos, and help spread the word about this page!
Roland Dale Pennington, 74, passed away September 12, 2021 in Bonham, TX.

His life will be celebrated at DFW National Cemetery at a later date.

Roland was born on July 14, 1947 in Albuquerque, New Mexico. He attended Birdville Schools from 1st grade and graduated from Richland High School in 1966. He served in the U. S. Army from January 11, 1967 to December 19, 1968. Roland was a Vietnam Veteran and was awarded the National Defense Service Medal; Vietnam Service Medal w/3 Bronze Service Stars; Republic of Vietnam Medal; Combat Infantryman Badge; and the Army Commendation Medal.

Roland was married to Mary Lewis from September 10, 1966 to April 15, 1977. After being single for several years, he married his current wife, Carol A. Primmer Barnett on April 28, 1994 in Tulia, TX.

Roland attended Parkview Baptist Church in Plainview, TX. Throughout his life he resided in Richland Hills, Keller, Killeen, Temple, Tulia and Plainview. At the time of his death, he resided at Texas State Veterans Home in Bonham, TX.

As a young man, Roland, worked for Newton's Egg Farm in Keller, Texas, After the military, he owned his own carpet shop and became an excellent carpet Installer. In later years, Roland worked for Panhandle Plains Historical Museum in Canyon, Texas.

Roland loved dogs, cowboy boots, and pickup trucks. He enjoyed fishing and camping with his son, Ron and he was always happy to help a person in need.

Roland is preceded in death by an infant son, Raymond Don Pennington (6/8/1971) - (6/9/1971), father, George Oliver Pennington, grandparents W.S and Numa Noel, Jasper and Vera Pennington, and Johnny and Stella Bernard.

Roland is survived by wife, Carol A. Pennington of Amarillo, Tx; son, Ronald Gene Pennington of Forrestburg, Texas; mother, Eloise Noel Pennington of Richland Hills, Texas; and two brothers: Carl W. Pennington, (Mary) of Azle, Texas, and David L. Pennington (Elaine) of Richland Hills, Texas; and numerous nieces and nephews.
LINKS
Hearst West Texas Call Center

Plainview Daily Herald
http://www.myplainview.com