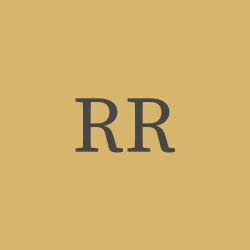 Roger
Anthony
Ratisseau, Jr.
Join us in celebrating Roger—please share your stories and photos, and help spread the word about this page!
Roger Anthony Ratisseau Jr., 82, passed away on Monday, November 7, 2022. He was born on March 22, 1940 in Galveston, Texas to Roger Ratisseau Sr. and Evelyn Jett Ratisseau. He was a long-time resident of the Sagemeadow area of Houston, Texas and Deer Park, Texas.

Roger was a 1959 graduate of Ball High School in Galveston, past member of the Deer Park Volunteer Fire/EMS Department, and former small business owner (Recycle Rebuilders) in Deer Park. He retired from OxyVinyls in LaPorte, Texas in 2005.

Roger leaves behind his wife, Carol Springer Ratisseau; children, Amber Ratisseau, Steven Ratisseau, and Jennifer Ratisseau Solis and her husband, Ruben Solis; grandchildren, Lylian Ratisseau and Maleah Ratisseau Murray; brothers, Carl Ratisseau and Bobby Ratisseau and his wife, Rhonda Travis Ratisseau; sister-in-law, Sharon Henson Ratisseau; and several nieces and nephews.

He was preceded in death by his parents; brothers, Ronnie Ratisseau and Ray Ratisseau; former wife, Carol Merritt Ratisseau; and nieces, Lisa Ratisseau Mckenzie and Lea Ann Ratisseau Kruczek.

A memorial service will be held at 10:00 am on Saturday, December 10, 2022, at Rosewood Funeral Home, 3939 Pasadena Blvd., Pasadena, Texas, 77503.
LINKS
Obit Family Account - Galveston Call Center

Galveston County Daily News
https://www.galvnews.com