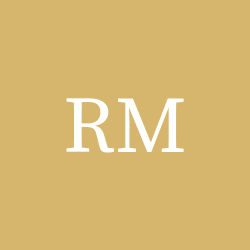 Roger
McKee
Help us celebrate Roger! Please share your stories and photos, and invite others who remember Roger.
Our beloved Roger McKee made his flight into eternity in gentle sleep on Valentine's evening. After a career of accomplishments and decorations in his long life, health challenges in the past several months and COPD robbed him of his strength and ability to continue to fight for his life. He will always be deeply missed by family and friends. He is survived by his wife of 59 years Jacqueline Peterson McKee, his daughters Karin McKee, DVM and Katherine Fischer, his son David J. McKee, son-in-law Michael Fischer and by his only grandchild, Natalee Elizabeth Fischer who was the joy of his life. At the time of his death Roger had only a few items to accomplish. He wanted to see Natalee graduate from high school and college and perhaps take flying lessons. Natalee is heartbroken at the loss of her oldest friend and most passionate fan.
An amazing life well led. He often said in recent months that he really had lived the dream life of adventure desired by so many young people. He was a command pilot, a world traveler and had the opportunity to be on scene for some of the most significant events of our recent history.
Roger was born in Grand Rapids, Michigan on December 13, 1931. He was raised in Watertown, Wisconsin and entered the military as a volunteer during the Korean War. He was identified early on as a man with special skills and was offered a spot in the Officers Training Program and, later, the great opportunity to attend pilot training. Following his training phase he served as a B-36 copilot in the Strategic Air Command (SAC) and became a B-47 Senior Aircraft Commander at Lincoln AFB, NE.
The B-52 at Wurtsmith AFB in Oscoda, Michigan was his next challenge and Roger became a part of history as were so many men who participated in activities during the Cuban Missile crisis. Roger was next assigned to Barksdale AFB, LA as a Senior Duty Officer. Within a few short months of building a home in Louisiana, Roger was assigned to Special Duty in Vietnam and spent a year there (1965 - 1966). During this time he earned the Distinguished Flying Cross, US. Air Force Commendation Medal, six Air Medals and the Bronze Star.
Roger next served in the SAC headquarters as a Senior Duty Controller and as part of duty he flew as Duty Controller on Looking Glass the 24/7 mission of SAC to guard the nation from foreign interference. This tour of duty was followed by assignment to the Supreme Headquarters Allied Powers Europe, the military arm of NATO. From 1971 to 1975 he served as Senior Duty Control Officer and received the Joint Service Commendation Medal for superior professionalism. While he was assigned to SHAPE, he took the advantage of his free time to take his family to see the famous sites and buildings in Europe.
After a long record of service Lt Colonel McKee retired to find a new life with his wife and children. In a search for the place for the family to find educational and recreational
opportunities, Washington was chosen as our new home. Roger enjoyed retirement and built an enormous barn for our horses. Following a rest he decided it was time to work again. He became a sales representative for several computer controlled machine tool companies and again traveled to Europe to visit factories where the tools he sold were produced.
Roger fully retired at 62 and spent his remaining years building beautiful wood furniture and projects with his dog at his side. He also worked on his collection of bamboo fishing rods and fly tying for the fun of it. We were able to really travel in the state where we decided to make our home and we were not disappointed. It was an ideal place for someone who loved the beach and the mountains. Roger remained a hard working man with numerous hobbies and specialty projects in his work shop and his two acre yard. Tools and machines were his passion intro his last years. He and Jackie were able to take a Danube River cruise in 2010 and were both stunned by the beauty of the countries so long hidden from view due to the security restrictions imposed by his service at SHAPE. Despite his retirement Roger continued to learn and develop new skills for the remainder of life including computer aided design and the repair of modern electronics. At age 76, Roger dusted off his barn building skills and helped his daughter and son-in-law finish construction of a dream barn for their horses.
He ran out of time before he was able to complete his plans for projects but he did leave his children an example of a life well lived and in this directions for standards of honor and fidelity. Roger has been cremated and will be laid to rest at Tahoma Military Cemetery at a later date to be announced.
Contributions to honor Roger may be made to Sarvey Wildlife Care Center,
13106 148th St. N.E., Arlington, WA 98223 or charity of your choice.
LINKS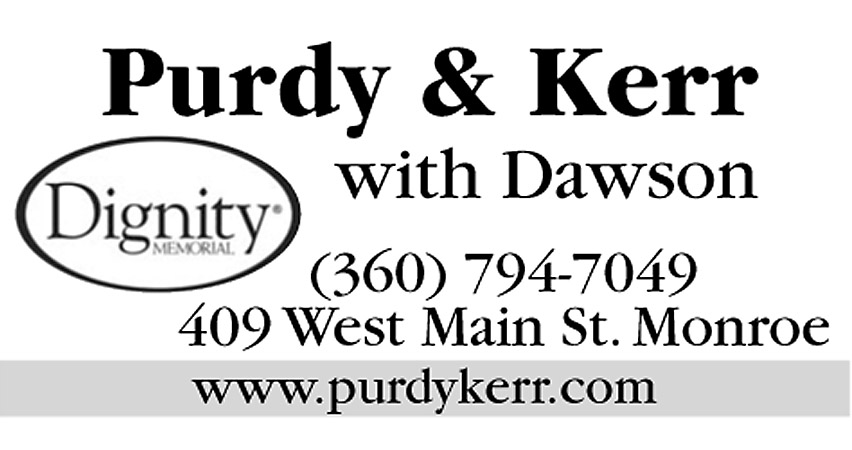 Purdy & Kerr with Dawson Funeral Home

Watertown Daily Times
http://www.wdtimes.com

The Daily Herald Obituaries
https://www.legacy.com/obituaries/heraldnet