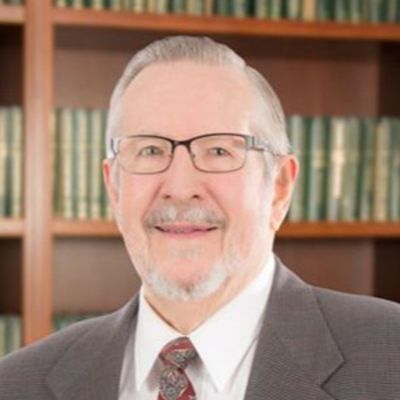 Roger
Bayley
Irwin, Esq.
Did you know Roger? Please share your stories and photos, and help spread the word about this page!
Roger B. Irwin, Attorney, died on Saturday, February 22, 2020 at home having recently celebrated his 88th birthday in January. He left his earthly body and his soul was welcomed into heaven by his Lord and Savior, whom he faithfully loved and served since his conversion to Jesus Christ in June of 1951.

Roger was born on January 17, 1932 to Harold S. and Dorothy B. Irwin. He was a native of Carlisle since birth. He graduated from Carlisle High School in 1949, Dickinson College in 1953, and Penn State Dickinson School of Law in 1956.

He began practicing law after graduation with the law firm established by his father in 1943. It was Harold S. Irwin's dream that he and his 2 sons would practice law together. Harold S. Irwin, Jr. joined the firm in 1954. Roger joined them in 1956. The law firm, known as Irwin, Irwin & Irwin, was recognized for professional service and integrity throughout the years. Being preceded in death by his father and brother, Roger continued to faithfully serve his clients and, for the last 6 years, he was a principal in the law firm of Salzmann Hughes, P.C. He will be greatly missed by those he served, and he will be remembered for his Christian testimony in the legal profession.

In community service, he had been president of several civic and professional organizations, including Cumberland County Bar Association, Carlisle YMCA, Capital Area Industrial Development Corporation, Family and Children's Services, and Helen Steven's Mental Health Association.

In service to his country, he served with the 104th Cavalry division of the PA National Guard from 1951 to 1959. Upon promotion to Captain, he served in the Judge Advocate General's Corps until he was honorably discharged from the army in 1964.

In service to his Lord's church, he was a founding member of Grace Baptist Church in 1951. He served on the official board of Deacons and Elders for 57 years. He faithfully taught Sunday School classes and spoke at other churches. He served on the board of the Christian School of Grace Baptist Church for several years.

Roger leaves behind his beloved wife of 63 years, Geraldene E. Mack Irwin, whom he married in 1956. He was a faithful, loving husband beyond comparison. They spent time together every day reading the Bible, devotional books, and in prayer. They enjoyed playing golf together and traveled to many distant places with their family. Their lives were truly blessed, and they blessed others through their love for the Lord, for each other, and for their family.

He will be sadly missed by his devoted family consisting of Daniel A. Irwin, son, of Carlisle; Tomas A., son-in-law, and Naomi R. Fredlund, daughter, of Elizabethtown; Jared T. Fredlund, grandson, of London, England, and Chelsey B. Fredlund, granddaughter, of Elizabethtown. Two sisters, Carol I. Mack of Pretoria, RSA, and Dorothy I. Cawood of Mesa, Arizona, survive him.

The funeral service will be held on Saturday, February 29, 2020 at 10:30 AM at the Grace Baptist Church, 777 W. North St., Carlisle, with Rev. John A. Miller and Rev. Simon O' Mahony officiating. Burial will be held at Westminster Cemetery with Military Honors provided by the Cumberland County Honor Guard.

In lieu of flowers, the family requests that memorial contributions be made in memory of this faithful Christian man, for the glory of his Lord, to the Christian School of Grace Baptist Church, 777 W. North St, Carlisle, PA 17013.

Arrangements have been entrusted to the Hoffman Funeral Home & Crematory, 2020 W. Trindle Rd., Carlisle.

To sign the guest book, please visit www.HoffmanFH.com.
LINKS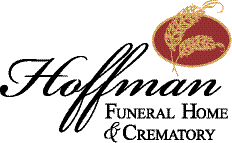 The Sentinel
http://www.cumberlink.com
Memories
Looks like something went wrong.
Reload the page and try again.