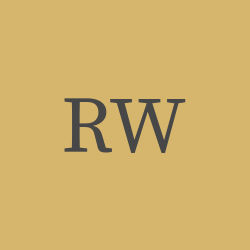 Rochelle
Ellen
Weinstein
Join us in celebrating Rochelle—please share your stories and photos, and help spread the word about this page!
Rochelle "Shelle" Weinstein

Age 90 passed away March 4, 2021.

Shelle was born September 3, 1930 to Meyer and Ann Levin who predeceased her, and was a loving sister to Laurence Levin. She lived in Indianapolis, Indiana after graduating from Indiana University, Bloomington where she helped build and grow a family business and raise a family. Shelle was a proud, loving mother to four children; son Stephen (Lynn) Weinstein who predeceased her, daughter Nancy (Vincent) Smith, daughter Karen (Mike) Whitt and son Sidney Weinstein. Shelle was no-less an indulging grandmother beloved by her two granddaughters; Lauren and Rachael Smith.

In 1986, Shelle moved back to the Chicagoland area where she was born. She loved living in the heart of Chicago and being energized by life in a complex city while supporting the Arts by frequenting the Chicago Symphony, Art Institute and the many playhouses. She craved knowledge and cultural experience, was a voracious reader of all topics, and was always up-to-date on the current state of affairs. Shelle was the consummate chef, the tough competitor at Mah Jong and Scrabble, and the keeper of cultural etiquette and family history.

Shelle had a bright, beautiful, sensitive, consistent soul and freely gave of herself, her time, her energy, and her wisdom and intuition. She weathered the ups and downs of life with a toughness and grace to be envied. As her children were growing, Shelle was considered the neighborhood Mom, always there to feed a hungry crew or to listen and advise when someone simply needed support and to feel safe. Everyone was family to her. Shelle's heart was large, and she had many lifelong friends who could always count on her to be there when needed no matter the time or distance. These are the memories friends and family share most often when talking about Shelle. Her caring, giving, and selfless spirit will be missed by all.

In lieu of flowers, memorial donations can be made to The Turning Point at https://www.tpoint.org/donate-pages-44.php or Ravinia Festival's Reach Teach Play program at https://www.ravinia.org/Page/ReachTeachPlay or an organization of your choice.
LINKS

Sandy Springs Chapel Funeral Directors
Chicago Tribune
http://www.chicagotribune.com