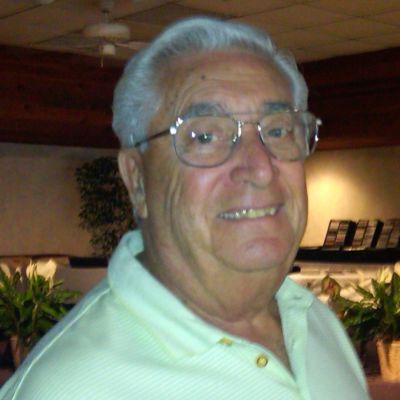 Robert
"Bob"
F.
Walther
Jr.
What do you remember about Bob? Share your stories and photos here, and invite others to come share their memories.
Robert (Bob) F. Walther, Jr., 89, Orlando, Florida returned to his Father in Heaven on December 25, 2020.

The funeral service was held on February 28, 2021 at 3pm. Anyone wishing to see the recording may email Mary: [email protected]

Robert was born in Brooklyn, New York on February 28, 1931 to Robert and Catherine Walther. He and his brother Ray were raised in Bellerose, Queens. As a young man, Bob played tenor saxophone and clarinet in the Art Kent band and his love of music stayed with him his entire life. He was a proud Veteran having served our country in the U.S. Navy during the Korean War on the U.S.S. DeLong. After his service, Bob married the love of his life, Helen Costa, in 1957 and they settled in Stratford, Connecticut to raise their 4 children. There in Paradise Green, he built a wonderful life for his family. He was co-leader for his boys scout troop, worked on the restoration of Booth Memorial Park, was a member of the Knights of Columbus at St. James Church, and made life-long friendships throughout the community. In 1998, Bob and Helen moved to Orlando, Florida. They were blessed with many new friends, wonderful memories, and countless dinner parties with "The Gang". In his final years, Bob's greatest joy was spending time with his spiritual family at The Episcopal Church of the Ascension, singing in the choir, joining in healing prayer, and worshiping in a place that had proven to him that miracles happen in abundance every day.

Bob is survived by his wife, Helen Walther; 4 children: Jane, Robert, Thomas, & Mary; 7 grandchildren: Care, Alexandra, Joseph, Jacqueline, Amelia, Isabella, and Matthew; and 2 great granddaughters, Lila Belle and Quinn. He is also survived by his brother Ray and many nieces and nephews.

His humble spirit, faith in God, pride in his country, love and complete devotion to his wife, Helen, and the needs of his family will never be surpassed or forgotten in the hearts of those who have known and loved him. In his own words, "You know I love you, right?"...yes, we know you love us - always and all ways.

In lieu of flowers, please make contributions in memory of Robert Walther to the Dementia Society of America by mail to PO Box 600, Doylestown, PA 18901, or online www.DementiaSociety.org/donate.