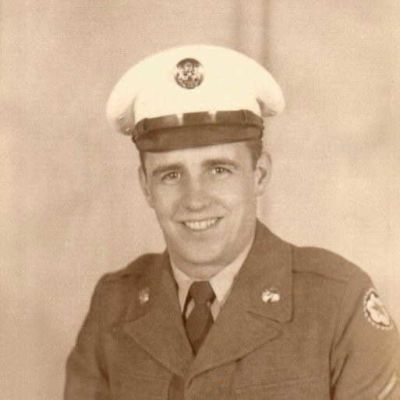 Robert Richard
Gregory
My father, the man I most admired and loved. A hard working, honest man who was killed in a motor vehicle accident less than a mile from his home, on the eve of his 59th birthday.
Robert Richard Gregory was the son of the late Francis Albert Gregory and Della Ruth (Noble) Gregory of Johnstown, PA He was one of 5 sons.

He was a 1948 graduate of the former Westmont-Upper Yoder High School where he was a member of the Football Team

He was a Veteran of the Korean Conflict, serving with the 523rd Military Police Unit out of Aberdeen Proving Grounds in Aberdeen, Md.

He was a race car driver and builder along with his brothers in the 1950's-1960's and was well known in local racing circles as Bob or Bobby Gregory.

He worked for the former Sunshine Donut Company and Sanitary Dairy as a milkman.

He married Donna Irene (Hancock) Gregory on July 11, 1955 in Cumberland, MD

A life long resident of Johnstown, PA he was the owner of the former Eighth Ward Mobil gas station at the Corner of Franklin St. and Valley Pike in Johnstown for many years.

He was an expert mechanic.

In later years he was a salesman for Wynn Oil products and other auto related products over the road, which he enjoyed immensely.

He enjoyed traveling, golf, NASCAR racing and spending time with his Grandchildren.

He is preceded in death by his parents and one Grandson Sean Robert Largent

Bob was killed in a motor vehicle accident in 1988 by a teenage driver less than a mile from his home.

He is survived by two Brothers, one Daughter, one Son-in-law, two Grandsons and four Great Grandsons and numerous extended family members. He is missed daily by all.