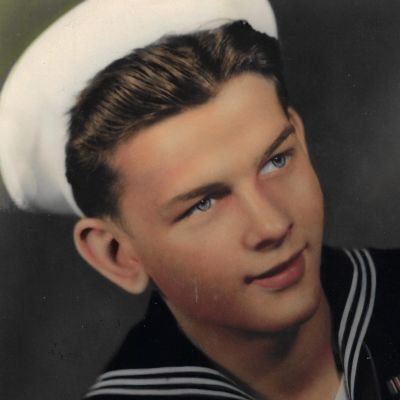 Robert
Wesley
Peck
Did you know Robert? Please share your stories and photos, and help spread the word about this page!
Robert W. Peck passed away June 15th, 2022. He was born in Chicago, July 15th, 1927, to Margaret Smeltzer and after her death, raised by his grandmother and uncle, Agnes and Harry Smeltzer, in Crabtree, Pennsylvania.

Robert enlisted in the US Navy at age 17, during his senior year at Greensburg High School. He served aboard the USS Independence while deployed in the South Pacific. Upon returning from the war, Robert finished high school and, in 1948, began college at the University of Pittsburgh. Continuing studies at John Carroll University, Georgia State University, and University of South Florida, Robert earned advanced degrees in chemistry and philosophy.

In Cleveland, Robert met Virginia, and the two were married in 1954. They adopted daughter, Sally in 1963, and, after accepting a Lockheed Martin job, they relocated to Atlanta where son, Gordon was adopted in 1967. A nuclear chemist position with Westinghouse settled them in Temple Terrace in 1968. Throughout his career, Robert remained an active service member, volunteering for the Korean War and naval tours. At home, he was a dedicated father; helping establish the Blackwatch Soccer Club in which Gordon played. Robert stayed active into his retirement, enjoying trips to the Tampa Bay Symphony Orchestra with his wife and teaching chemistry at Hillsborough Community College, along with being a birder, cinephile and cyclist well into his 80s. Robert is preceded in death by his wife and son. His recent achievements included seeing his grandson, Ian, excel in a software consultant career, his granddaughter, Ashley's 2022 Harvard Graduation, and watching Sally's frontline contributions to the Covid pandemic as a immunizer for Publix Pharmacies.
LINKS
Blount Curry Terrace Oaks
Greensburg Tribune Review
http://triblive.com