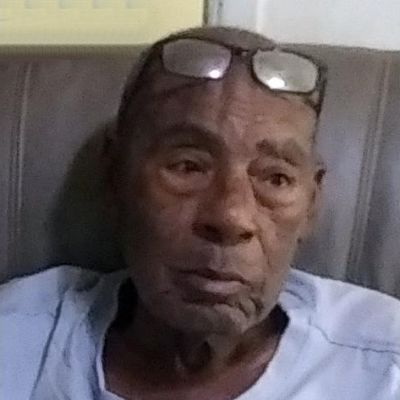 Robert
Lee
Mims
What do you remember about Robert? Share your stories and photos here, and invite others to come share their memories.
Morning has landed, and Robert Lee Mims Sr. prepared breakfast for his two boys Robert, Jr., and Tracey. This was his routine before he started his day as a Truck driver. As a single father, he took pride in taking care of his son's teaching them to be responsible men. Men that kept their word and knew how to survive and fin for themselves and their families.

It was a hot day in O'Donnell, a small west Texas town. The news was filled with the onset of WWII yet; the story in O'Donnell was the birth of baby Robert Lee Mims to Jewell Lee Mims and Robert Q, Calicutt. Robert Lee was one of seven children. His brothers and sister were Robert Louis, Charlene, Jan, Deanie Larry, and Janell.

Growing up in west Texas was filled with adventures farming, fishing, and hunting; however, Robert wanted more. Upon graduating from Dumar High School, he enlisted into the military to serve his country. Nevertheless, upon hearing of the birth of his first son Robert, Jr., he was sent home. At which point Robert, Jr., became his priority. Several years later, leading by example, he adopted a second son Tracey. Robert provided for his family, working for over twenty years for the City of Odessa, Texas, more the ten years for the City of Lovington, New Mexico as a truck driver. Not one to sit still on one occasion of his retirement, he began to deliver meals to the elderly and shut-in for Caring Meals. Robert loved fishing; he fished on the bottom for those large Catfish and would hunt for rabbits teaching his boys how to fish, hunt, and dress their game. As a big basketball fan, Robert was impressed by one of the game's greatest players. He would maintain that Bill Russell was the best because no other player had led their team to eleven championships played and coached at the same time. Robert was a fan of the music of the '50s and '60s in awe of Tina Turner and loved the sound of the Nat King Cole, Little Richard, the Platters, and The Drifters.

As time would have it, Thursday, February 18, 2021, Robert transitioned from the highways, fishing holes, and hunting fields on earth. Leaving a legacy of commitment and love for his son Robert Lee Jr, (Janie) Mims, grandchildren Monica (Samuel) Hurtado, Mayra (Jaime) Perales, and Mireya Quiroz, and Horacio Olives. Brother Robert Louis Calicutt, sisters Charlene Green, and Jan Calicutt.

His Mother, Jewell Mims and father Robert Q. Calicutt, and son Tracey Mims, along with brother Deanie and sister Janell, preceded him in death.

No services have been scheduled at this time. Arrangements are entrusted to Acres West Funeral Chapel and condolences to the family may be sent online at acreswestfuneral.com.
LINKS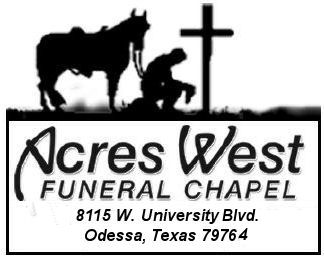 Acres West Funeral Chapel
https://www.acreswestfuneral.com