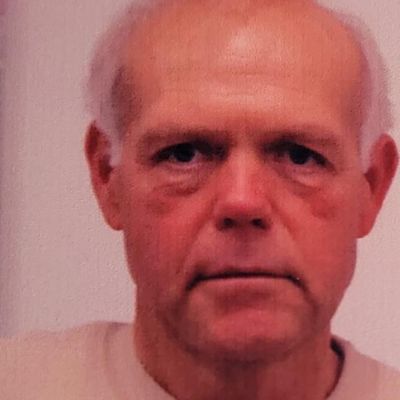 Robert
"Bob"
Lowell
Horstman
How do you know Robert? Please share your stories and photos, and help spread the word about this page!
Robert L. Horstman June 15, 1948-March 9, 2022

Robert L. Horstman was born on June 15, 1948, in Sibley, Iowa, to Lowell and Betty Horstman, and was welcomed by sister Collette. He attended the Bigelow School through 8th grade and graduated from Worthington High School in 1966. He was an integral part of the family's farm operation until his father's death in 1967.

While attending Worthington State Junior College, Bob started flying lessons obtaining his pilot's license in 1967, shortly after welcoming baby sister Marne. He obtained his Associates of Arts degree in 1968.

Bob moved to Minneapolis and commenced the Computer Technology program at Control Data, receiving his diploma in 1969. He worked at Control Data until 1978, when he moved to Arvada, Colorado. There, he attended school to become a surveyor, graduating from Brinker in 1979, and worked as a surveyor in Colorado. While in Colorado, he enjoyed the outdoors and building a three-wheel motorcycle, his beloved trike. He returned to the Twin Cities in 1981 to be nearer to family and help as he was able and in the way he knew how with his sister Marne after their mother's passing.

When he returned to Minnesota, he began working at Medtronic, where he built pacemakers, among other things, until 1989. He received his truck driving certification in 1991, and quickly decided that the truckers' life was not for him. Bob started working for MultiTech in 1992 and retired in 2013 after over 20 years of service.

In 1992, Bob purchased the Horstman grandparents' house on Mille Lacs, where he lived, until his passing on March 9, surrounded by family who were blessed to be able to be with him. He took pride in doing the best at any job before him and was proud of the many awards he received over the years from his employers for his excellent service. He was a perfectionist, precise, and had a steel-trap memory and excellent work ethic.

Bob loved music and his stereo equipment, movies, gardening and working out in the yard, woodworking, electronics, cars, the outdoors, and in earlier years, motorcycles and cycling, taking several trips west with friends. He was an excellent cook and loved good food, especially Mexican food, a good pizza, and Budweiser.

Bob is preceded in death by his parents, grandparents, and uncles. He is loved, survived, and missed by his sister Collette Diemer, brother-in-law George Diemer, and their children Chad (Julie) Diemer, Jody (Gary) Madsen, Fred (Shawna) Diemer, Liz (Dave) Brunk, Tom (Laura) Diemer, and Jason (Anna) Diemer, along with 17 greatnephews and nieces; and his sister Marne Horstman and her children, Claire (Luke), Calhoun, and Dane Helmberger, many cousins, and his very dear friends and neighbors, Don and Sandy Herke.

No services are planned at this time.
LINKS
Methven Funeral Home - Mora
Worhington Globe
http://www.dglobe.com

Mille Lacs Messenger
https://www.messagemedia.co/millelacs