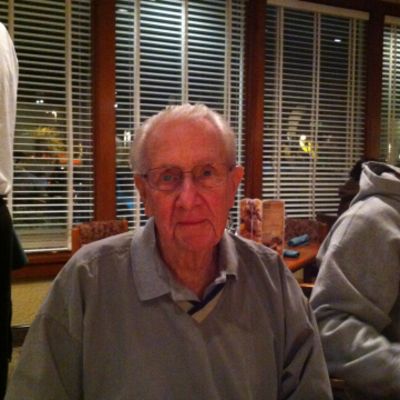 Robert
L
Heitger
A man of utmost integrity who loved his family, God, and served his country with pride. I miss him everyday...
Robert Lee Heitger

BIRTH 8 Nov 1924

East Liverpool, Columbiana County, Ohio, USA

DEATH 9 May 2014 (aged 89)

Palm Desert, Riverside County, California, USA

BURIAL

Eternal Hills Memorial Park

Oceanside, San Diego County, California, USA Add to Map

MEMORIAL ID 130465968 · View Source

Robert L. Heitger, born to Donald Heitger and Mary Radcliffe Heitger on November 8, 1924, of East Liverpool, Ohio, passed away at home in Palm Desert, California on May 9th at the age of 89 with his wife Joan, and daughter Vicki, at his side.

He was a devoted husband, father, grandfather and great-grandfather. He was a devout Christian. His passion was golf, which he played frequently into his late 80's. Robert graduated from East Liverpool High School and enlisted in the United States Marine Corps on August 11, 1941 - May 1947. He re-enlisted in the USMC on March 31, 1954 and retired as a Gunnery Sergeant on June 1, 1970. He served in the South Pacific in WWII and twice in Vietnam.

He is preceded in death by his two younger sisters Helen Irene Heitger Renner and Jean Ann Heitger Seevers.

He is survived by his wife Joan and daughter Vicki of Palm Desert, CA, his son Terry Heitger and his wife Deborah, of Vista, CA, grandson Brian Donnelly and his wife Kelly of Chico, CA, granddaughter Giselle Heitger of Frederick, MD, grandson Noah Heitger of Vista, CA and great grandsons Tanner and Tucker Donnelly of Chico, CA.

Services will be held at Oceanside Mortuary Wednesday, May 14th with a viewing at 12:00 and service at 1:00pm. A graveside service will take place at Eternal Hills Memorial Park at 2:30pm.