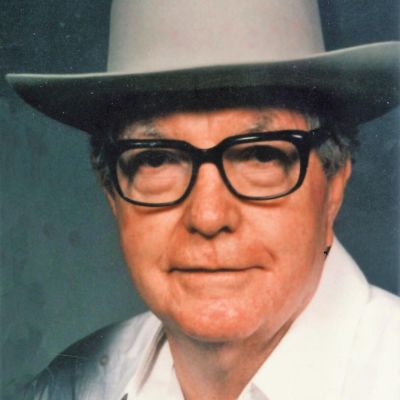 Robert
Howard
Gafford
Help us celebrate Robert! Please share your stories and photos, and invite others who remember Robert.
Robert Howard "Bob" Gafford, 92, of Ben Bolt Texas and former long-time resident of Kingsville, Texas passed away on January 27, 2021 with his wife of 68 years by his side.

Bob Gafford was born on February 2, 1928 in Rotan, Texas to Howard Bascom and Thelma Gafford.

Bob spent most of his life in Kingsville, Texas where he was in the retail business, ranching, real estate, and service in many civic organizations.

He attended HM King High School in Kingsville, Texas. While in high school he served in the Texas State Guard during World War II. Sgt. Bob Gafford was honorably discharged in June 1945, at that time he intended to join the U.S. Maritime Service, he was 17 years old. The war ended and Bob chose to enroll at Texas A&I University in September 1945.

Bob graduated from Texas A&I in 1949 with a B.S. in Chemistry; he obtained a B.S. in Petroleum and Natural Gas Engineering in 1950. Bob joined the Air Force and went to Officers School, then did post graduate electronic work at Keesler AFB in Biloxi, Mississippi where he met Melba Faye Wilcox while in Mississippi and they were wed three months later on March 13, 1952 in Gulfport. Bob was then stationed at Sandia Base, Albuquerque, New Mexico where he trained in Special Weapons. In 1953 he was honorably discharged while serving as Nuclear Weapons Officer for the 92nd Heavy Bomb Wing at Fairchild AFB, in Spokane, Washington.

Bob and Melba returned to his home in Kingsville, Texas.

Bob went into business with his father and the family operated the Gafford's Kingsville Super Market until it was closed in 1978

They also owned a ranch near Ben Bolt and one in Uvalde County on the Frio River. At this time, they spent time at the ranches and worked in real estate. In 1985 the family bought a herd of Texas Longhorns and the herd still roams the Ben Bolt ranch today. The Gaffords raised three daughters and four sons. Bob served in many civic organizations including for Bob, the Kingsville Boy Scouts, Troop 374, Wood Badge, and the Society of the Order of the Arrow. He served as District Commissioner for Boy Scouts in the Venado District and was chairman of the successful Capital Fund Drive Committee raising funds for the building of the Episcopal Church in Kingsville.

Mr. Gafford worked tirelessly for the organizations in which he was a member. At one time Bob was asked to run for Mayor of Kingsville, they discovered he was not eligible due to the location of the Gafford's home being outside the city's limits. Bob corresponded with many Congressional leaders including William P. Clements Jr., Lloyd Bensen, John Tower, Solomon P. Ortiz, and E. (Kika) de la Garza in support of bills and political rulings.

He is preceded in death by his parents, Howard and Thelma Gafford; daughter, Cindy (Bob) McCauley; and sons, Robert Gafford Jr. and William Lester Gafford.

Bob is survived by his wife of 68 years, Melba Gafford. His sons, Howard (Becky) Gafford and Stephen Gafford; his daughters, Catherine (Jerry) Trevino and Lainey (Vince) Topacio. Paw-Paw is also survived by his 13 grandchildren, Amanda (Billy) Flores, Elizabeth (Ruben) Gomez, Robert (Kathy) Gafford, Renee (Lynn) Gantt, Stephanie (Kyle) Poole, Brendon (Staci) Gafford, Brittany (Joey) Labishak, Scott (Jessica) Gafford, Matthew Trevino, Meagan Trevino, Colten (Jordan) Gafford, Paige Gafford, and Peyton (Brandon Adams) Gafford; and 20 great grandchildren.

In lieu of flowers, please donate to a charity of your choice.

Arrangements are entrusted to Holmgreen Mortuary, 2061 East Main Street, Alice, Texas.

Condolences for the family may be offered at www.holmgreenmortuaryinc.com and shared via Holmgreen Mortuary Facebook.
LINKS
Kingsville Record & Bishop News
http://www.kingsvillerecord.com