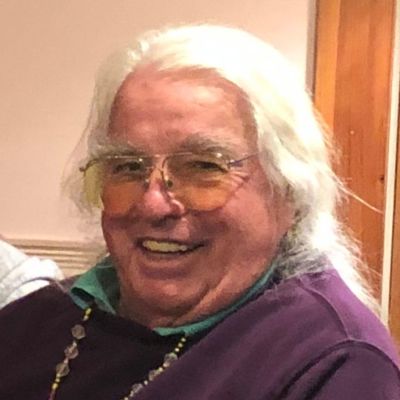 Robert
doyle
How do you know Robert? Please share your stories and photos, and help spread the word about this page!
Robert Thomas Doyle Jr, better known as Bob Doyle, Dad, Grandpa Bob, Nana, Pa-pop, Beeba; was a Lawyer, Metaphysician, husband, poet, father, veteran, and Friend of Bill since 1976.



Born in Northampton on June 10, 1937 to Robert and Katherine Doyle, Kay and Bob. Bob passed on October 7, 2022 in his home surrounded by Poppy, his wife of more than 63 years, their 8 children as well as partners, grandchildren and friends. He was predeceased by his sister Mary (John) and his granddaughter, Megan Ashley (David)



Bob, a born storyteller, regaled many with his stories and filled a room with his booming laughter and enormous presence. His intelligence and heart brought people in and are how he will be remembered by his large circle of family and friends. He returned to Northampton in 1963 to practice with his father, forming the Law Offices of Doyle and Doyle. He was a public defender and was appointed in 1972 an Assistant District Attorney in the Office of the Northwestern District. Active in politics throughout his life; in 1976 he was a Democratic Elector for President Jimmy Carter and he and Poppy danced the night away at the inauguration. Bob passionately fought for indigenous rights throughout his legal career.



First and foremost, Bob was the head of our family. In his last year at the College of the Holy Cross he made his most important and lasting relationship; introduced to Helen "Poppy" McCloskey on her 22nd birthday. A date that sparked a thousand fires, they married on August 29th, 1959 and moved to Washington, DC where Bob attended Law School at Georgetown while serving in the Navy. Children soon followed - David, Robert (Trish), in DC, Deirdre (Patrick), Sarah (Bill), in Northampton, and Kate, Padraic (Karen), Eamon (Lana), and Liam (Danielle) all born in Ashfield. Since then, his family extended to include 19 grandchildren Sean, Chris, Crystal, Gabe, Noah (Makenzie), Seamus, Maddy (Spencer), Dylan (Diarmid), Aidan (Livia), Megqan, Kiki, Finn, Zach, Chloe, Colin, Gabby, Deaglan and Eleanor.



Friday October 14 at Czelusniak Funeral Home 4:00 - 7:00 pm 173 North Street, Northampton, MA. There will be a gathering at the Doyle home Saturday October 15th 2:00 - 5:00 pm Steady Lane Road, Ashfield, MA Please go to Czelusniakfuneralhome.com for online condolences and tribute book.



We would all like to thank the all the care providers on Dr. Howard Klein's team at the VA Hospital and Pioneer Valley Hospice and Palliative Care for their wonderful care.

In lieu of flowers, please direct donations to the VA Hospital in Leeds, MA, or Soldier on and Please Vote Blue!
LINKS
The Berkshire Eagle
http://www.berkshireeagle.com