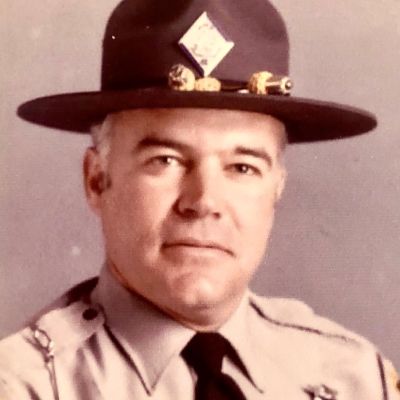 Robert
Rogers
Corbin, Sr
Did you know Robert? Please share your stories and photos, and help spread the word about this page!
Robert Rogers Corbin, Sr.

In the afternoon of July 10, 2021, Bob Corbin left from his home on Earth for his home in Heaven. During his illness and at his death he was attended by his family and close friends. Bob was born on December 6, 1942, to the late Robert B. and Lucy Cabe Corbin in Holly Springs Community in Macon County, North Carolina. Besides his parents, Bob is preceded in death by his wife Cheryl Adams Corbin; his beloved son Robert Rogers Corbin, Jr (Rob) and his sister Frances Corbin Crisp.

After graduation from Franklin High School in 1960, Bob enlisted in the US Navy and thoroughly enjoyed his three-year stint in the Navy. Then Bob joined the Police Department of Winston-Salem, NC. While he was in Winston-Salem, Bob met and married his late wife, Cheryl Adams. After serving three years in Winston-Salem, Bob joined the North Carolina Highway Patrol where he built a career dedicated to law enforcement and making lifetime friends and memories which he spun into the entertaining and frequently requested stories. At 48 years of age, Bob retired and spent the next 30 years doing only what he wanted to; playing golf three days a week, fishing at every opportunity, deer hunting with Tim Spence every fall, and traveling to enjoy awesome adventures with good friends wherever the road and planes took them.

Bob is survived by his Sweetie and Dumpling, Sue Barron; his beautiful daughter, Alexa Michelle Corbin-Shaub of Greer, SC; his loving sisters, Linda Corbin of Hendersonville, NC and Louise Corbin Holden of Knoxville, TN; his much-loved grandchildren, Robert Frank Hall (Robbie) of Asheville, Salem Meryl Shaub and Lucy Lynn Shaub of Phoenix, AZ, as well as nieces and a nephew. Children by love, Scott and Tammy Barron, Phillip and Caroll Sue Priddy. Additional grandchildren, Charla Suzanne Priddy and Lance Priddy.

Bob was a man of love with many friends. Special appreciation is expressed for their help and availability during Bob's illness; Tim and Susie Spence, Sonny and Dianne Smith, Jerry and Kay Sorrells, Mark and Maro Slaughter, Eddie and Ann Frizsell, and Christian and Marcella Muller

A memorial service will be held at 11:00 am Saturday, July 17, 2021, at the Beverly Hills Baptist Church, 777 Tunnel Road, Asheville, NC with the Rev. Scott Barron officiating. Bob will lie in state from 10:00am-10:50am. A graveside service will be held at 11:00am Monday, July 19, 2021, with Military Honors at the Holly Springs Baptist Church Cemetery, Franklin, NC.

Flowers are welcome or a memorial in Bob's honor can be made to St. Jude's Children's Hospital, PO Box 50, Memphis, TN 38101-9929

Bryant-Grant Funeral Home and Cremation is serving the Corbin family. Online condolences can be made at www.bryantgrantfuneralhome.com.
LINKS

Bryant-Grant Funeral Home
The Asheville Citizen-Times
http://www.citizen-times.com