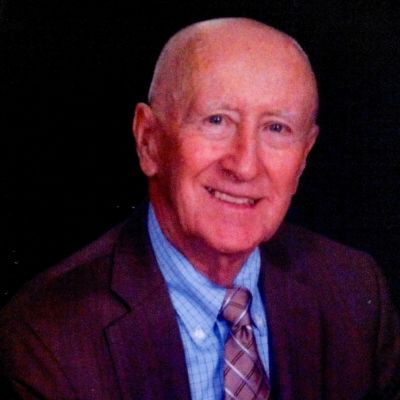 Robert
E.
Clegg
Help us celebrate Robert! Please share your stories and photos, and invite others who remember Robert.
Robert E. (Bob) Clegg, 92, of Victoria passed away on October 3, 2022. Robert was born in Port Lavaca, TX on August 12, 1930 to the late Johnson Roselle Clegg and Lura Marie (Philips) Clegg. Robert descends from early Victoria families, the first being Johnson Roselle who arrived in 1840, Edward Clegg who arrived in 1846 and Richard Power who arrived in 1848.

He was a member of St. Mary's Catholic Church of Victoria, the same church where his great grandparents were married in the year 1870 and his grandparents in 1906.

Robert's happy childhood playground was the shores and bays of Calhoun County in the areas of Port Lavaca, Point Comfort, Magnolia Beach, and Port O'Connor. He graduated from the Port Lavaca High School and afterwards worked for the Bauer-Smith Dredging Company where he gained a great knowledge of boat handling. Next, he worked for Captain Carl Muchovich & Sons, in Freeport, Texas, a shrimp fishing trawler company, where he learned the management of shrimp trawlers.

In 1950, shortly after the beginning of the Korean War, he joined the United States Marine Corps where he served three years and attained the rank of Staff Sergeant. Following his discharge, he returned to Port Lavaca where he went to work for his father.

He married the love of his life, Margaret Ruth Haskin, on November 14, 1954 at Our Lady of the Gulf Catholic Church in Port Lavaca.

In 1955 he established his own shrimp trawling company, R. E. Clegg "Trawlers", Inc., which he operated along with other related companies, for over thirty years. In October 1985 he sold the business assets and retired from active business endeavors.

Robert served on the Board of Directors of the Texas Shrimp Association for about twenty-five years until his retirement when he was granted "Honorary Life Membership". He received the "Outstanding Citizenship Award" in 1985 from the Veterans of Foreign Wars Calhoun County Post 4403, in recognition of his "Unselfish Devotion to the Betterment of his Community and County". He served a total of twelve years on the City of Port Lavaca Port Commission, was elected two times to the City of Port Lavaca City Council and was appointed and reelected to the Calhoun County Navigation District. He was an active adult volunteer of the Boy Scouts of America Gulf Coast Council for many years, serving in various capacities, concentrating mostly on fund raising for the Gulf Coast Council. Among his various scouting awards are the "Bronze Pelican Award" presented in 1982 by the Catholic Diocese of Corpus Christi and the "Silver Beaver Award" presented in 1985 by the Gulf Coast Council BSA. He served as president of the Port Lavaca Cemetery Association for six years in the 1980's and 1990's and as the treasurer of the Texas State Genealogical Society for the years 2004 and 2005, receiving the "Distinguished Service Award" for that service. He was appointed to the Calhoun County Hospital Board of Directors and served nine years.

He was appointed to the Calhoun County Historical Commission, serving a number of years, until moving to Victoria where he was then appointed to the Victoria County Historical Commission, serving on the Historical Marker Committee. He was a member of the Port Lavaca and Victoria Rotary Clubs for more than fifty continuous years.

Never forgetting that his father gave him an opportunity to acquire his first trawlers, Robert established a program in his business to give his long employed, dedicated, and extremely loyal, trawler captains an opportunity to own their own vessels through a lease-purchase agreement program in which the majority of the participants were successful to the benefit of both the company and the trawler captain.

Among his charitable endeavors, Robert favored youth organizations throughout his adult life and always supported them in their activities in any manner that his resources in-kind could provide as well as financial help.

Robert is preceded in death by his parents, one sister, Rose Marie Dunlap (Mrs. Herbert Dunlap) and, one brother, J. R. Clegg, Jr.

He is survived by his wife, Margaret Haskin Clegg, brother, Samuel P. Clegg and his wife, Marta, of Port Lavaca, Texas; four children, Sherre Clegg, of Victoria, Texas; Eileen Clegg Berry and husband, Harry Berry III of Schulenburg, Texas; Robert Roselle Clegg and his wife, Carmen, of Puerto Vallarta, Mexico; and Edward Landon Clegg and his wife, Avis, of Manvel, Texas; four grandchildren, Austin Vermillion of New Braunfels, Texas; Dallis Peterson of Lockhart, Texas; Dakota Peterson of Rockport, Texas; and Carson Jolly of Davie, Florida; and four great grandchildren, Avery and Jackson Vermillion of Victoria, Texas; Margaret Vermillion of New Braunfels, Texas; and Poe Peterson of Rockport, Texas.

Pallbearers will be Robert's sons and grandsons. Honorary pallbearers will be Houston Stern and Robert Horning.

The family would like to extend a special thank you and appreciation to Robert's caregivers Jonquir Davis, Dawn Wyatt, Sheila Peralez, and Flora Rucker who assured his comfort and assisted with looking after him in his final days.

Memorial donations may be made in the name of Robert E. Clegg to Hospice of South Texas or charity of your choice.

The family will receive friends for visitation from 6-7 p.m. with an opportunity to share stories celebrating the life of Robert E. Clegg at 7 p.m. on Friday, October 7, 2022 at the St. Mary's Catholic Church. Services will be at St Mary's Catholic Church at 9 a.m. on Saturday, October 8, 2022 with Father Kristopher Fuchs officiating. Interment services will be at the Port Lavaca Cemetery at 11 a.m. on Saturday, October 8, 2022.
LINKS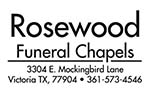 Victoria Advocate Memoriams
https://www.victoriaadvocate.com