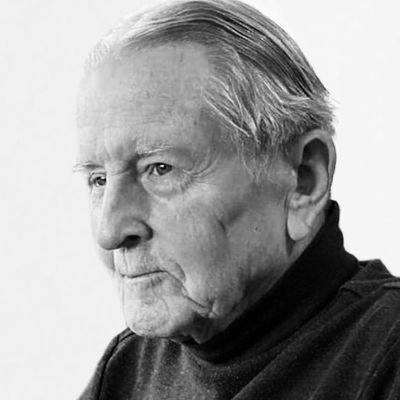 Rev.
Robert
Andrew
Bickert, D.Miss.
Services are 11:00AM, Saturday April 17, at Wilmore Free Methodist Church, with burial in Wilmore Cemetery by Betts & West Funeral Home
The Reverend Robert Andrew Bickert, age 83, entered heaven on Tuesday, April 13, 2021, peacefully passing away at his home in Wilmore, Kentucky. A man of many talents, he was a husband, father, grandpa, friend, preacher, teacher, scholar, gardener, and photographer. He had an infectious laugh and was a lover of people and cultures, strawberry rhubarb pie and adventures. Passionate about his family, he prayed fervently for his children and grandchildren. His drive for sharing the hope of Jesus and helping believers grow spiritually was relentless.

He is survived by his wife Karolyn Yvonne Reese Bickert. He is also survived by four children, Jon Bickert and wife, Donna, of Flower Mound, Texas; Dr. Mark Bickert and wife, Deborah, of Flower Mound, Texas; Sherri Bickert Raven and husband, Tom, of Greensboro, North Carolina; Timothy Bickert and wife, Cathy, of Wilmore, Kentucky.

He is further survived by nine grandchildren (ordered by age), Karina Bickert; JonMark Bickert; James Raven; Rowan Bickert; Thomas Raven; Dillon Bickert; Sierra Raven; Ethan Bickert; and Emilia Bickert.

Rev. Dr. Bickert earned a Bachelor of Arts in History from Asbury College in 1964, followed by a Master of Divinity and a Master of Theology from Asbury Theological Seminary, 1968 and 1969, respectfully. He later returned to Asbury Theological Seminary where he completed a Doctor of Missiology in 1996. He was ordained by the Wesleyan Church of North American in March of 1969.

Robert Andrew Bickert was born on June 25, 1937 to Carl Andrew and Margaret (Wiegman) Bickert in Lansing, Michigan. Born into a farming family, Robert had deep love for gardening and all things outdoors. Waking early to milk cows and working late to finish chores, he developed a strenuous work ethic that continued his entire life. As a child, he looked forward to the corn harvest where family would gather to help each other take in the crop. When the work was done, they enjoyed Grandma Jenny Bickert's special ginger drink, made from her own original recipe, and served just at harvest time.

Robert's extended family was a huge presence in his childhood and were instrumental in his coming to faith in Jesus. As a farm boy growing up, as far back as he could remember, he was afraid of dying. Fear would keep him awake many times at night. At age 10, while his Grandmother Wiegman was staying with them, Robert asked, "Grandmother, how can one become a Christian?" She replied, "Robert, confess your sins to God, tell him you are sorry, ask him to forgive you. Then, ask Jesus to come into your heart. Then stop doing what you know is wrong and start doing what you know is right."

One night when he could not sleep, he thought about his grandmother's words. He got out of bed, knelt beside his bed and prayed, "I am a sinner. I have disobeyed my parents. I have stolen things. I have lied. I am sorry. Please forgive me. I want to stop doing what I know is wrong and not pleasing to you. Jesus, please come into my life." Robert paused, waited and then said, "I know you have heard me because I know you know everything, and you know I am serious. I believe you have forgiven me. I believe you have come into my heart. Amen!" As he climbed back into bed, Robert felt a burst of warmth inside. That awful fear of dying was gone! "I felt certain that if I died right then, I would go to heaven." Then he laid his head on the pillow and fell asleep. The very next day, he discovered a new desire to do what was right.

In 1950, at age 13, Robert felt called to be a missionary. Reflecting on his life, Robert shared of God's great faithfulness in directing his earthly journey. His life verse was Proverbs 3:5-6 "Trust in the Lord with all your heart and lean not on your own understanding; in all your ways submit to him, and he will make your paths straight."

This verse was repeatedly tested and consistently found to be true in Robert's life, with so many of his steps requiring leaps of faith. From Asbury College in 1956 he moved to Owosso College in Michigan in 1961. While at Owosso Collage, he met Karolyn Yvonne Reese. They married on September 1, 1962. One month later, they moved back to Wilmore.

In 1964, Robert graduated from Asbury College with a bachelor's degree in history. Advance study would not end there. Robert enrolled at Asbury Theological Seminary where he completed a Master of Divinity in 1968. He continued his study over the next year earning a Master of Theology in 1969.

In March of 1969, Robert and Kay traveled to Coleman, Michigan, where Robert joined the Coleman Wesleyan Church on a Sunday morning. That very afternoon, Robert was also ordained, fulfilling the last needed requirement for their visa to the Philippines.

Just a year later, in early March, 1970, Robert and Kay, along with their two young sons, Jon and Mark, boarded a cargo ship in San Francisco, heading across the sea in obedience to God's call to serve as Wesleyan World Missions (now Global Partners) missionaries to the Philippines. Unbeknownst to them, their third child, Sherri, was on the way. Their fourth child, Tim, joined the family in April, 1972. Robert and Kay served in the Philippines from 1970 - 1977.

After returning to the United States in 1977, Robert began traveling around the world with a new Wesleyan urban church planting initiative, Metro Move. The first Metro Move seminar was in Freetown, Sierra Leone in 1978 and spread rapidly. Robert was skillful at this urban model of launching house churches.

From 1986-1989, Robert served as a professor at God's Bible School in Cincinnati, Ohio before returning to Asbury Theological Seminary in Wilmore to earn a Doctor of Missiology degree in 1996. When the children were grown and married, Robert and Kay returned to the Philippines. They began a 24-year run as missionaries, teachers, pastors, and mentors to the Filipino people they loved. While in the Philippines, Robert taught periodically at Asia-Pacific Nazarene Theological Seminary in Manila and made trips to other Asian countries as well.

When periodically in the States, Robert and Kay were ambassadors for Hope for Children with World Hope. Robert arrived home from what would be his final trip to the Philippines in January of 2020. He was fully determined to return to the Philippines even at the onset of his illness.

Faithful to mission call he heard as a teen, Robert's heart desire was for people to know the hope that is in Jesus Christ. His satisfaction was found being fully surrendered to God. He experienced a life full of amazing adventures and deep friendships because of this obedience.
LINKS
Betts & West Funeral Home
https://www.bettsandwestfuneralhome.com/
Robert Bickert - Facebook
https://www.facebook.com/robert.bickert1