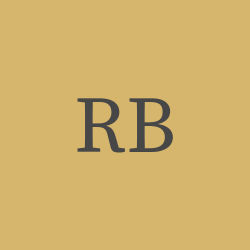 Robert
J.
Barsdate
What do you remember about Robert? Share your stories and photos here, and invite others to come share their memories.
Robert J. Barsdate

September 4, 1934 - March 25, 2021

Robert J. "Bob" Barsdate, 86, died March 25, 2021, in Naples, Florida. He is survived by his devoted wife of 62 years, Mary K., his daughters Kelly J. Barsdate (Laura Smith) and Lory Barsdate Easton (Robert E. Easton) and his grandchildren Kathryn Rose and Robert Victor. Bob was born in Richmond Hill, New York, on September 4, 1934, to Victor George and Madeline (Subacius) Barsdate. He grew up in Meadville, Pennsylvania, and attended Allegheny College, where he earned his B.S. in geology and met Mary Kathryn Haschack, his future wife. Bob and Mary K. were married on June 9, 1959, and the couple moved to Pittsburgh, where Mary K. taught high school English and Bob earned his Ph.D. in biogeochemistry. During Bob's graduate studies he was asked to join a research expedition to Alaska. He and Mary K. spent a summer sampling lakes and dodging grizzlies in Katmai National Park and Preserve near the Valley of 10,000 Smokes, as well as at Karluk Lake on Kodiak Island and on Afognak Island. They fell in love with the rugged beauty of the Last Frontier. In 1962 Bob was hired by the Institute of Marine Science at the University of Alaska Fairbanks, where he became a full professor and spent his research career until his retirement for medical reasons in 1984. His studies of marine ecosystems took him on many voyages to the Indian Ocean, the Sea of Japan, the Bering Sea, the Arctic Ocean and Antarctica. He also studied freshwater lakes on Alaska's North Slope, leading numerous expeditions to remote wilderness locations. He was an Emeritus member of the Explorers Club, a league of pioneering natural and physical scientists. Bob and Mary K. lived in Fairbanks for 50 years, building a home off Farmers Loop Road, where they raised two daughters. They fed the family (and the local moose) with bountiful crops of kale, cabbage, rhubarb, and Siberian onions. Bob became a certified Master Gardener, and his greenhouse produced cucumbers, peppers, and cherry tomatoes that were a joy for family, neighbors and friends. Bob hunted for big game and stocked the family freezer each winter. His great love, however, was angling. He and his family shared many adventures searching for salmon, grayling, dolly varden, lake trout, and rainbow trout along Alaska's interior and coastal waterways. He tied flies, perfected techniques for smoking salmon, and closely guarded a secret recipe for Russian caviar. Bob and Mary K. became snowbirds, spending winters on Marco Island, Florida, eventually moving there full time. Bob loved the abundant sea life, classical music concerts in nearby Naples, fishing with friends, and regaling his grandchildren with stories of his exploits. In lieu of flowers, donations marked "In Memory of Bob Barsdate" may be mailed to Collier County Public Library Mail-A-Book Program, 2385 Orange Blossom Drive, Naples, FL 34109 or to Friends of Rookery Bay National Estuarine Research Reserve, 300 Tower Road, Naples, FL 34113.
LINKS

Fuller Funeral Home East Naples
Fairbanks Daily News-Miner
http://www.newsminer.com