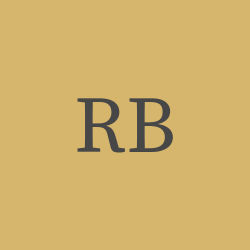 Rita
Davis
Barrera
Did you know Rita? Please share your stories and photos, and help spread the word about this page!
Her family celebrates the long and beautiful life of Rita Davis Barrera, who was born on January 23, 1924 and passed away peacefully into the arms of Our Heavenly Father, on January 30, 2021, one week after her 97th birthday. She was surrounded by her loving family.

Rita was preceded in death by her parents Eva and E. Downey Davis Sr., her loving husband Luis Cayetano Barrera ; sisters Eva Davis Richardson, Gloria Davis Longoria and brother E. Downey Davis Jr. All of whom were from Mission Texas. She leaves behind her four daughters, Sonia Barrera Harris and husband Jim, Sandra Barrera Pietraszek and husband Jim, Pamela Barrera VandeMotter and husband Kurt, Cynthia Barrera Byttner and husband Bobby. Sisters; Lucy DeLos Santos and Alva Rocha, brothers Henry Davis all reside in Mission. Her grandchildren Lori Mira and husband Felix, Luis Salinas, Adrian Salinas, Russell Brock, Robin Brock Webster and husband Mark and Samantha Byttner; great grandchildren Isabella, Joseph and Sophia Mira.

Rita grew up in Mission, Texas, where the Davis' were a pioneer family. Her great grandfather was Henry Clay Davis, founder of Rio Grande City, Texas. Rita and Luis, the love of her life, grew up knowing each other and after the war in 1947 began their marriage and love story of 64 years. After their marriage, they lived in Waco, Texas where Luis attended Baylor University and they started their family. After graduation, they moved to Dallas where Luis began his career as a Medical Technologist at Baylor University Medical Center. Rita worked alongside him in the laboratory for 25 years, after raising her girls. Rita and Luis loved to travel along with their children to Mission every summer to spend time with all their many relatives. Those were very special times. In later years they loved to travel abroad to enjoy other countries. Rita will always be lovingly remembered for her devotion to family. She was a light in this world and her smile and quick wit will forever be remembered by anyone who met her. She was a member of Saint Thomas Aquinas Catholic church in Dallas, Texas, since 1966.

Rita survived most of all of the members of her generation, family and friends, yet even in her last year's, where she lived at Belmont Village, in Dallas. She was adored by the staff, who respectfully nicknamed her "Miss Rita". She had the ability to make people laugh and people would come by just to say hi and give her a hug. Special thanks to all her caregivers who showed her love and respect. Interment and Celebration of Life will be held at 1:00pm on June 19th, 2021 at Restland Memorial Park in Dallas, Texas.
LINKS

Local Cremations and Funerals
https://www.localcremationandfunerals.com

The Monitor
http://www.themonitor.com

The Dallas Morning News Obituaries
http://www.dallasmorningnews.com