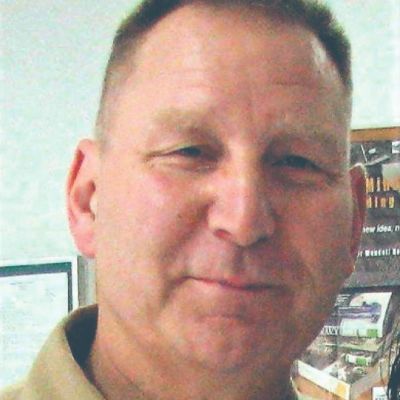 Rick
A.
Wenning
Help us celebrate Rick! Please share your stories and photos, and invite others who remember Rick.
Rick A. Wenning passed away at Virginia Mason Hospital ICU unit on August 12, 2021, from Covid.

He was raised in Cashmere Washington, graduating high school in 1973. He played on the football team as well as competed on the wresting team and played the trumpet in the High School Band. As recently as this spring he would recall having to perform, perfectly, the Hawaii Five O theme song required by his beloved band instructor, Mr. Johnson. In high school and for a time following he worked in the gas stations of Steve Purcell's Texaco and Leo Culp's Mobil along with doing orchard work for Mr. Culp. Rick learned his integral work ethic at a young age, his first job was burning boxes for Martin's grocery store, across the road from his home, at age 11.

Following graduation from high school he worked in the lumber industry in Cashmere and attended Wenatchee Valley College where he met Kaye Elliott on his birthday, April 28, 1976 and they were married January 1977. The next fall he moved his small family to Pullman where he continued his education at Washington State University earning his BA degree in Pharmacy. During his summer breaks from WSU he and his family would return to Cashmere and his summer job at the lumber mills.

He was a loving and helpful husband, bathing and feeding the baby, as well as a devoted student, often staying up until 3:00 a.m. working on various classes, having a love/hate relationship with calculus, particularly. He would often come home from anatomy class smelling of formaldehyde and Katie made him undress on the porch to alleviate some of the smell.

In 1988 a pharmacist position opened at Central Washington Hospital and the family returned to Wenatchee thinking they were "home forever." However, in 1990 he received a call from the Navy which was recruiting medical personnel. He accepted his Officer commission in August of 1990 and for the next 20 years the Wenning Clan would move every three years from duty station to duty station as he progressed through the ranks. He was awarded Duty Under Instruction PharmD at WSU in Spokane from 1996 to 1998.

After serving 20 years in the Navy Medical Corp he retired in August 2010 from Bremerton. The next 11 years Rick and Katie (Kaye) lived in their home in Anacortes, Washington near the water which he so loved.

He is survived by Katie and four children, Lathan, Nickelle (John), Jennifer, Justin (Chani), nine grandchildren and one great-grandchild.

A celebration of Rick's life will be held at 1:00 pm on August 28th at the Family Life Assembly Church, 1617 29th Street, Anacortes, WA.

Condolences can be sent to the family at 5710 Sugarloaf St., Anacortes WA, 98221 or Family Life Assembly Church (see above address). In lieu of flowers, donations can be sent to "Wounded Warrior Project" in memory of Rick Allen Wenning's, Lieutenant Commander, 04.
LINKS

Anacortes American
http://goanacortes.com