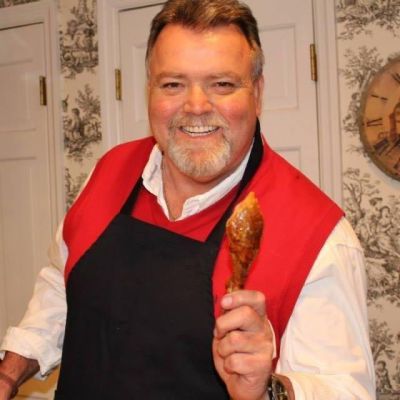 Richard
Gregg
Wentzky
Did you know Richard? Please share your stories and photos, and help spread the word about this page!
Richard Gregg Wentzky went to be with his Lord Tuesday, October 5, 2021. Rick was born November 9, 1960. Rick was born in Myrtle Beach where he met his late wife Yane Wentzky and started their family together. Rick most currently was employed with Flour Corporation. Prior, Rick spent most of his time at the Myrtle Beach Grand Prix and Wild Water and Wheels with his second family Jack and the late Bonnie Lazarus. Mr. Wentzky was a Member of First United Methodist Church of Myrtle Beach. Rick was a native to the Myrtle Beach area and brought laughter, love, joy, and charisma to any and all rooms he entered.

Rick was a devoted son, husband, father, grandfather, and uncle to a wonderful family who he loved dearly. Surviving are Tasha Wentzky Tyner and her husband Andy, Erik Rios-Wentzky and his husband Robert, Hanne Wentzky Goodwin and her husband Wesley, and Tori Wentzky DeVita and her husband Matthew. In addition he is survived by his mother-in-law Hanne Hancock as well as his in-laws Kelly Hancock, Helen Hancock Lazarus, her husband Mark, and his brother Robbie Lazarus, Yohanne Hancock Granelli and her husband Chris. He also had three beautiful grandchildren Tristan McRay Goodwin, Olivia James, and Liam Richard Goodwin. He had several nieces and nephews Christina Watts and her husband Garrett, Jordan Lazarus, Jacob Lazarus, Caroline Hancock, Thomas Hancock, McRay Granelli, and Becket Granelli, plus a great nephew and niece Rhett and Emma Grant Watts. He was preceded in death by his loving wife Yane Hancock Wentzky, father Joseph Harold Wentzky and mother Sara Lee Wentzky.

To settle any rumors, Rick may or may not have been involved in the big boy scandal at Myrtle Beach High School... just saying.

A celebration of life will be held Saturday, October 16, 2021 at 11:00am at McMillian Small Funeral Home. The family will receive friends prior to the celebration at 10:00am.
LINKS
McMillan-Small Funeral Home
http://www.msfh.net
The Sun News
http://www.myrtlebeachonline.com