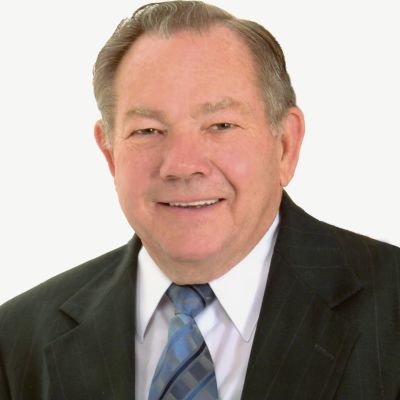 Richard
L.
Olsen
How do you know Richard? Please share your stories and photos, and help spread the word about this page!
Richard L. Olsen, beloved husband, father, grandfather, great-grandfather, and friend, passed away on January 21, 2023, in Pocatello at the age of 87.

Richard was born on October 16, 1935, to Melvin A. Olsen and Doris Lectie Sparks Olsen in Blackfoot, Idaho.

Richard joined the Air Force in 1954. Several months after enlisting, he was stationed in England, where he met Alma Tinson, who was serving a Church mission. They courted after her mission and were married on July 13, 1957. Their marriage was solemnized the next year in the London England Temple.

Soon afterward, Richard, Alma, and a baby son left England to make their home in Idaho, living first in Blackfoot and then moving to Pocatello in 1960, where they raised their family and lived until they each passed away more than 60 years later.

Richard and Alma have five children and were devoted parents. By word and example, they taught the importance of working hard, being honest, trusting God, and treating others with respect. They also have 20 grandchildren and 17 great-grandchildren.

Dad was an active member of The Church of Jesus Christ of Latter-day Saints. He was called to serve as bishop of an ISU married ward in his late 20s and as branch president of the St. Anthony Place Branch in his 70s, along with many other callings in between. He touched countless lives through his faithful Church service.

Dad's work career spanned a wide spectrum. He sold life insurance for many years and provided bookkeeping and financial planning services. He developed subdivisions and managed dozens of properties in the Pocatello area. He also managed timeshare condominiums in Lava Hot Springs and then in Ketchum for more than 30 years.

Richard is survived by his and Alma's children: Andrew (Linda), Cliff (Sherlyn), Lynette, Matthew (Kris), and Ryan (Wendy); his sisters Sharon and Glayda; 18 grandchildren; and 17 great-grandchildren. He was preceded in death by his wife, Alma; his parents; his older brother, Dennis; and a granddaughter and grandson.

Family and friends can pay their respects at a viewing on Friday, January 27, from 6:00 to 8:00 p.m. at the LDS Church at 1701 Bartz Drive, Pocatello.

Funeral services will be held on Saturday, January 28, at 2:00 p.m. at the same location. A viewing will be held at 1:00. The funeral can also be viewed by webcast. See Richard's obituary page at www.wilkscolonialchapel.com for webcast information and a full obituary.

Interment will be in the Mountain View Cemetery, Pocatello.
LINKS

Colonial Funeral Home
http://www.colonial-funeralhome.com
Idaho State Journal
http://www.journalnet.com