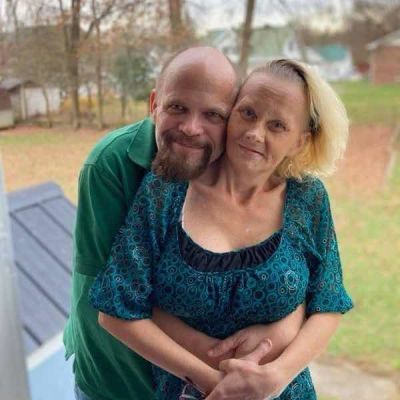 Richard
Lamb
What do you remember about Richard? Share your stories and photos here, and invite others to come share their memories.
Richard Wade Lamb passed from this life suddenly on Wednesday, August 31 and was united with his Lord and his beloved wife, Charity.

Richard served in the US military and was stationed overseas in Germany for nearly three years. Quite the adventurer, he traveled to numerous European cities during his off time, toting his first born, Matthew, right along with him.

Both of his biological children, Matthew Lamb and Hannah Lamb were born in Germany and he even helped delivered little Hannah at home himself. Richard was as proud a young father as there could be.

When Richard married Charity, he gained an instant daughter in Taylor Molnari and never thought of her as anything other than his own.

When his service term ended, Richard went back to school and earned an AS degree from Okaloosa Walton Community College and became a police officer with the Milton Police Department. His public service career lasted a total of twenty years during which time he moved from officer to detective. He invested many hours in education, continually improving his skills and that dedication paid off when he solved a local cold case. He gave to fellow officers as well by serving on the Police Pension Board. A quote from one who frequently ended up in his handcuffs sums up his dedication and service to his local community be they rich or poor, straight-laced or repeat offenders, "Mr. Lamb, I always know when you arrest me, I'm gonna be treated right. I appreciate you man."

Richard went on to work as a civilian contractor in Afghanistan training the local police there for two years. It was during that period of service that he severely injured his back, never being the same physically again. That pain presented challenges for him and Charity but their love kept them united and now they're together, experiencing a peace which can't be known on Earth.

Please send cards and condolences to his three grieving children and grandson to 5801 R Whitfield Rd, Milton, FL 32570 and any financial donations to TW Crowe Funeral Home Scottsville KY 42164 to help cover funeral expenses.
LINKS
Navarre Press
https://navarrepress.com/obituaries