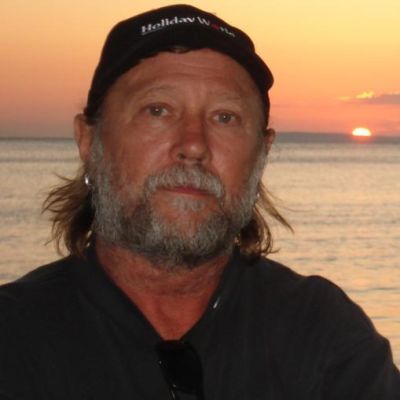 Richard
Dean
Hall
Join us in celebrating Richard—please share your stories and photos, and help spread the word about this page!
Richard Dean Hall was born April 6, 1951, and chose October 12, 2021, to make his journey into West Heaven and reunite with his loved ones. Ricky was born to Cyril and Margie Hall in Texas City, Texas, and raised in La Marque, Texas. He is a proud member of the 69'ers, La Marque High School graduating class of 1969. After high school, he and a friend opened Mom's Applepie, the first hippie shop in La Marque. He attended the University of Texas in Austin, where he studied mathematics and journalism before deciding that college was not the route for him. Later he went on to bigger and better things and became the co-owner of Taco Island located in Texas City. He spent many years traveling around being a jack of all trades to provide for his family. He was given an opportunity to work for Union Carbide where he spent the next 15 years working as a Process Operator and spent his time with his family and playing softball. Once his kids were out of high school, he retired from Union Carbide and spent his time traveling with his wife Kathy, playing cards with friends, witnessing grandchildren being born, and making several lifetimes worth of memories. After 20 years of retirement, he decided to re-enter the workforce and became a Water Inspector for the City of Houston working for Atser. In August 2021, he was diagnosed with stage four Pancreatic Cancer and put up one hell of a fight, but ultimately lost that final battle.

Rick was a stranger to no one, a friend to many. He believed little league baseball was the last innocent time of a bygone era. He lived his life without regret or apologies and with admiration for great figures such as Homer Simpson and The Blues Brothers (He was always on a 'Mission from God'). He could tell a life story that would make you laugh so hard you would cry and never had to embellish a moment. His children and grandchildren will remember him for teaching them lifelong lessons, such as:

"You don't feel guilty unless you have something to feel guilty about."

"You just have to play the game."

"Live by the golden rule...don't get caught."

Rick is preceded in death by his father Cyril Hall, brother Michael Hall, mother Margie Beitler, beloved son Derek Hall and K9 buddy Cujo.

He is survived by his amazing family: loving wife of 44 years Kathy Hall; daughter Tiffany and husband Nathan Lee, daughter-in-law Ryan Hall; five beautiful grandchildren: Blaine Hall, Calysta Lee, Sydney Lee, Hannah Hall, and Cameron Hall; his sister Debbie Chapa; and his friends from many walks of life.

"In the end, it is all about family and friends." - Richard Hall

The family looks forward to some amazing stories at Rick's Celebration of Life held on Friday, October 22, 2021, starting at 5 pm at The Crowder Fish Camp, 8911 Paula Ln, Dickinson, TX 77593.
LINKS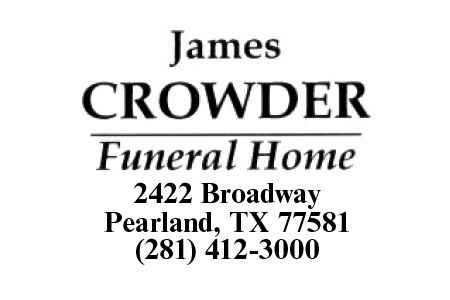 CROWDER FUNERAL HOME - Pearland

Galveston County Daily News
https://www.galvnews.com