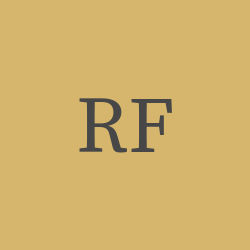 Richard
"Dick"
Lee
Falkenhagen, Jr.
Join us in celebrating Richard—please share your stories and photos, and help spread the word about this page!
Richard (Dick) Falkenhagen, Jr. passed away peacefully at home in Tomball on October 22nd just one week shy of his 80th birthday.

Born to Richard Lee Falkenhagen, Sr. and Yvonne Frenzel Falkenhagen at St Mary's Infirmary in Galveston, Texas, on October 29th, 1942, Dick was a fourth-generation Galvestonian. As a WWII baby boomer, he experienced his toddler years in various U.S. cities while his dad was in officers' training school for the Air Force. After the war, Dick grew up in Galveston, graduating from Ball High School in 1961, and later graduating from Southern Methodist University in Dallas in 1965.

Shortly after college Dick moved to Memphis, Tennessee, where he learned about the wholesale plumbing industry. In the 70's, Dick moved back to the Houston area where he built his company, PMI Sales and Marketing, and where he and his first wife, Sue, raised their three children, Lee, Jodi and Wendi -- first in Conroe, then in Galveston. Through his involvement in the industry, as a manufacturers' representative and wholesale distributor, he made many friends and colleagues in the years that followed. In addition to his Houston office and warehouse, he also had offices in San Antonio and Dallas. He owned and operated PMI for many decades and was proud to have served the industry for over 50 years.

In 1994 he met and fell in love with Sandy Lott; they quickly became partners in life and later married. It wasn't long before Dick, with Sandy's help, fulfilled his lifelong dream of owning a ranch when he acquired river-front acreage near Hempstead, Texas. There he and Sandy built the almost-800-acre Brazos River Ranch, where they raised large herds of registered Black Brangus cattle, and entertained family, friends and colleagues with many memorable barbecues and skeet shooting affairs. In 2016, having retired from ranching and mostly retired from business, Dick and Sandy settled in Tomball, Texas.

Dick loved his family and was proud of his children and grandchildren. In addition to being a family man, rancher, and successful businessman, he was a true outdoorsman who loved to hunt and fish. He cherished his memories of exotic trips to far-flung places pursuing that passion, especially his adventures in Brazil, Canada and Alaska. Dick was also a talented story-teller -- anyone who knew him well, can tell you how he could spin an entertaining, albeit long-winded, tale! He was a generous man with a big heart and a healthy sense of humor.

Dick was preceded in death by his parents, Richard and Yvonne Falkenhagen. He is survived by his wife and loving partner of 28 years, Sandy Falkenhagen; son, Richard Lee Falkenhagen, III (Angela Falkenhagen); daughter, Wendi Little (Shane Little); daughter, Jodi Arthurs Easterling; granddaughter, Maddie Little; granddaughter, Emily Arthurs; grandson, Adam Easterling; grandson, Dyllan Tausch; sister, Diane Falkenhagen (Peter Van Borssum).

A celebration of life will be held Saturday, November 12, 2022 at 2 pm, at Forest Park East Funeral Home, 21620 Gulf Fwy, Webster, TX 77598.

In lieu of customary remembrances, memorial contributions in Richard's name may be directed to: M.D. Anderson Cancer Center, St Jude Children's Research Hospital, or to Texas Children's Hospital.
LINKS
Obit Family Account - Galveston Call Center

Galveston County Daily News
https://www.galvnews.com