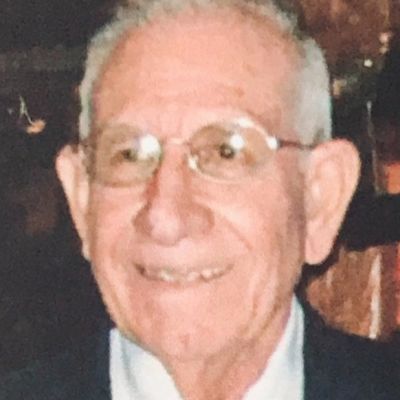 Ricardo
L.
Cortez
Join us in celebrating Ricardo—please share your stories and photos, and help spread the word about this page!
Ricardo L. Cortez passed away peacefully with family members by his side on November 25, 2021 at his residence in Kempner, Texas.

He is preceded in death by his parents, Refugio and Elisa Leston Cortez, his brothers, Ray and Ernesto Cortez, his sister Nina Torres, and his wife Argelia (Helen) Cortez. He is survived by his sister Rosario Abraham of Baytown Texas.

Ricardo was born January 17, 1929 in Harlingen Texas before moving to McAllen. After he received his GED, he attended Southmost College and earned an associate degree. He worked for many years at Sherwin Williams in McAllen. Ricardo entered the Army in 1948 at the age of 17. He served in the Korean War, was captured and became an MIA/POW for three years. His faith and resilience got him through his captivity. He received the Purple Heart Medal, among other recognitions and awards. He met his wife, Argelia (Helen) Gracia via her brother Abel, whom he bunked with in the Army. They married on December 26, 1953. They celebrated 60 years of marriage in 2013.

They have three daughters, Normalinda Bartlett (Ernest), Leticia Cortez (Sandra Jo Behr), Diana Martinez (Eusebio Jr.) and one son, Randy E. Cortez. He was blessed with 6 grandchildren, 5 great grandchildren and many nieces and nephews.

He was a member of the American Ex- POWS, the VFW post 8788, the American Legion, and the DAV. Ricardo enjoyed watching football, playing cards, walking, gathering with friends and family and traveling with his wife to POW conventions.

He was loved by family & friends and will be dearly missed.

The family would like to thank New Century Hospice of Harker Heights, Texas for their support through his journey.

Visitation will be held on Tuesday, November 30, 2021 at Funeraria Del Angel in Mission from 5:00 pm to 9:00 pm with a rosary recited at 7:00 pm. Funeral service will be held on Wednesday, December 1, 2021 at 2:00 pm at Funeraria Del Angel. Burial will follow at Valley Memorial Gardens Cemetery.
LINKS
Funeraria Del Angel-Mission
http://www.themonitor.com

The Monitor
http://www.themonitor.com