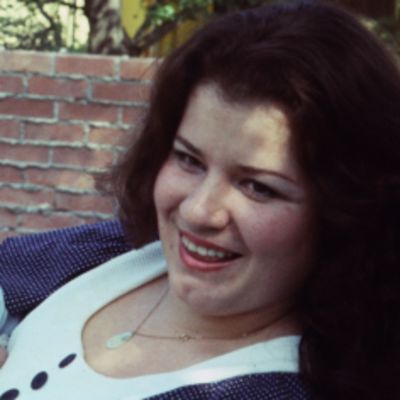 Rhonda Lynn
Cowan
Join us in celebrating Rhonda Lynn—please share your stories and photos, and help spread the word about this page!
Rhonda was talking to family and friends, chatting on Facebook and commenting on posts, and giving her employees direction all while safely sheltering in place at her apartment in North Hollywood, California in the middle of the newest wave of the COVID-19 pandemic. Then, a day went by and no one heard from her. Then a second day. She was found dead in her home on Saturday, January 9, 2021 from a suspected heart attack.

Rhonda was born in Santa Monica, California on May 3, 1950 to Fred and Doris (Mulliner) Cowan. When she was four years old she moved with her parents and two older siblings to Tarzana, California, in the San Fernando Valley, where a baby brother joined them a year later. She attended Wilbur Elementary School, Portola Junior High School, and Taft High School. She and her siblings would sometimes walk from school to their maternal grandparents home or drive over Mullholland to visit their paternal grandmother in West Los Angeles. She grew up surrounded by family - grandparents, aunts and uncles, and numerous cousins of varying degrees. She was the favorite of many of them.

When Rhonda was a little girl she hated having her picture taken. Anytime her father got a camera out she would cry and try to hide, proclaiming, "Don't shoot me. Don't shoot me." She never did become overly fond of having her picture taken but no one would ever call her shy. Rhonda was a gorgeous child who grew into a beautiful woman with a personality larger than life. Her trademark auburn hair with the big, fluffy curls always swirling about her head. Her bright, colorful outfits ensured she was noticed when she walked into a room. With a Diet Coke in one hand and a cookie in the other, she ruled the roost.

Her roost was a chair in the back of her store. Thirty years ago, Rhonda and her sister opened Etoile, Costume and Party Center on Ventura Boulevard, blocks from her childhood home. Rhonda could mend a damaged costume in a jif, put a disrespectful customer in their place with one raised eyebrow and a few well-placed words, and curl the ribbons on beautifully wrapped packages with her two-inch long fingernails. She poured her heart and soul into her store, working seven days a week, year round with only one exception. Each year she and her dearest friends would rent a house on a beach or up in the mountains and spend one week together catching up, playing games, and relaxing. Rhonda, of course, did most of the cooking.

Rhonda was beloved as an aunt and great-aunt. She thought every one of her 12 nieces and nephews and her 23 great-nieces and great-nephews were gorgeous and brilliant and each a little odd in their own way. She raved about them to anyone who would listen but wasn't afraid to call them "little shits" to their faces when they got out of line.

Having been a daddy's girl for much of her life, Rhonda was lost in her grief for a while when her father, Fred, died in December 2000. When her mother, Doris, became ill shortly after, Rhonda threw herself into overseeing her mother's care. She researched holistic treatment therapies, did her grocery shopping, talked with doctors and supervised caregivers. She visited her often first in the family home and later in a nearby care facility. She kept that up until her mother passed in December 2018.

Rhonda is survived by her siblings: Sandra (Robert) Perkins; Stephen (Sue) Cowan; and Bradley (Mary) Cowan. She is also survived by their collective 35 children, grandchildren, and nearly a dozen in-laws and ex-in-laws with whom she kept up great relationships. She will be missed by each of them as well as a host of cousins, friends, employees, former employees, and customers. But, if you listen closely you might hear her calling us all "morons" for grieving her and telling us to get on with living. We'll see her again soon!

A graveside service for Rhonda will be held on Monday, January 25, 2021 at 11:00 am (Pacific Time) at Oakwood Memorial Park and Cemetery (22601 Lassen St, Chatsworth, CA).
LINKS
Ancestry Family Tree
https://www.ancestry.com/family-tree/person/tree/81243453/person/36440647867/facts