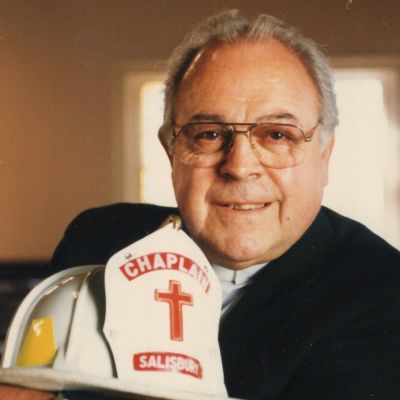 Reverend J.
Harvey
Dixon
Join us in celebrating Reverend J.—please share your stories and photos, and help spread the word about this page!
Reverend John Harvey Dixon of Salisbury and pastor of Faith Community Church, went to be with the Lord on Thursday, May 5, 2022, surrounded by his loving family.

He was born near Sudlersville, Maryland on October 6, 1930, a son of the late Jessie Rodney Dixon and Myrtle Jackson Dixon and stepson of Margaret Burris Dixon.

He graduated from Millington High School in Millington, Maryland in 1947. He completed a college ministerial program through the Holiness Christian Church of the USA (1950-1955) and was ordained in June 1955. He was an active pastor of the Holiness Christian Church for 14 years and held several conference positions during this time. He became the pastor of Faith Community Church in 1966 and has continued this ministry to the present time.

Harvey's Christian commitment to the Lord started with him working actively in church along with the fire department, beginning in Millington and later with the Salisbury Fire Department. Fire Chief Freddie Williams contacted Rev. Dixon and asked if he and his wife, Theresa, would consider flying to Ft. Worth, Texas to meet with a few men that were interested in starting a National Chaplains Association which would study major incidents. This meeting developed into the present-day Federation of Fire Chaplains which today is an international group. Rev. Dixon served as the first director for the Mid-Atlantic Region including the states of the US and DC that border the Atlantic Ocean. All three 9-11 incidents were in his region.

He served as Salisbury Fire Department Chaplain, Wicomico County Fire Chaplain, Maryland, Delaware and Virginia Association Chaplain and served 5 years as Chief Chaplain for the State of Maryland's Fire Service, which included over 350 fire departments.

Rev. Dixon also felt the need for a Peninsula Regional Medical Center Chaplains program here in Salisbury while serving as president of the Wicomico Ministerial Association. Today, TidalHealth Peninsula Regional has a chaplain's program paid for and working at the suggestion and promotion of Rev. Dixon. Mr. Richard Henson caught the vision and generously offered the seed money to fund this initial project.

Rev. Dixon and his wife, Theresa, also started Holy Land tours making them easy, reasonable and attainable for many people. These tours lasted over a period of about 15 years.

He is survived by his loving wife of 33 years, Pearl Dixon; two sons, David and his wife, Grace of Frankford, DE; Joseph and his wife, Annette of Delmar, DE; three daughters, Dorcas Morrow and her husband, Skip of Circleville, Ohio; Gloria Snyder and her husband, Skip of Delmar, Lois Ruark and her husband, Gary of Delmar; two step-children, Linda Ruland and her husband, Terry of Ft. Worth, Texas and Alan Powell and his close friend, Crystal Borelli of Salisbury; eight grandchildren, John Dixon, Zandra Sauers, Stephanie Gibson, Beth Smalley, Joel Dixon, Michael Dixon, Joseph Eure, and Kasey Ruland; eleven great-grandchildren; a brother, Norman Dixon and his wife, Lynn of Goldsboro, MD; and many other relatives, an extended church family, numerous city, county, and state fire department friends along with many friends of the National Fire Chaplains Association.

He was preceded in death by his first wife, Theresa Dixon; a brother, Clifton Dixon; a grandson, Kyle Dixon; stepbrothers, Paul, and William Dixon; a stepsister, Mildred Gruhol; and sisters-in-law, Elda Dixon, Mildred Lambert, Nola Peterson, and Betty Dixon.

A funeral service will be held on Saturday, May 14, 2022, at 11:00 am at Faith Community Church in Salisbury. There will be a visitation on Friday, May 13, 2022, from 5 to 8:00 pm and one hour prior to the service on Saturday at the church. Interment will follow at Wicomico Memorial Park in Salisbury.

In memory of Rev. Dixon, contributions may be sent to Faith Community Church, 219 N. Division Street, Salisbury, MD 21801 or to Coastal Hospice, P.O. Box 1733, Salisbury, MD 21802.

Arrangements are in the care of Short Funeral Home in Delmar. Online condolences may be sent to the family by visiting www.shortfh.com.
LINKS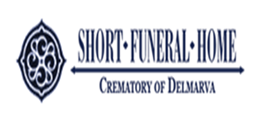 Bay Times Record Observer
https://www.myeasternshoremd.com/qa/record_observer