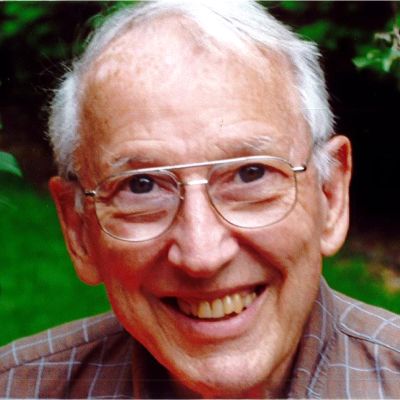 Rev. Dr. Rogers
Kenneth
Hake
Help us celebrate Rev. Dr. Rogers! Please share your stories and photos, and invite others who remember Rev. Dr. Rogers.
SOUTH BEND - Rev. Dr. Rogers Kenneth Hake, 86, residing in South Bend, Indiana passed away Monday, July 19, 2019 at Memorial Hospital, South Bend.

Rogers Kenneth Hake was born on August 16, 1932 in St. Louis, Missouri to the late J. William Hake and Ruth Pauline (Schaefer) Hake. He attended high school in St. Louis. After graduation, he proudly served our country in the United States Army. After discharge he attended Concordia Seminary in St. Louis, where he obtained a Master degree in theology, and was ordained as a Lutheran pastor. He then served congregations in Illinois, Iowa, Tennessee, and Arkansas. While in Iowa, he became a professor at William Penn College, then went on to serve as Director of the South Central Mental Health Center there. During that time, he also received his PHD from Iowa State University, in 1989. He then took a position as a professor at Concordia University of the Lutheran Church, Missouri Synod, in Mequon, WI.

He retired in 1994, and he and Barbara moved to South Bend. They spent many years traveling, teaching, and sharing God's love. During that time he served as a vacancy pastor for various churches throughout northern Indiana and Arkansas. Pastor Hake was also a volunteer professor in the Lutheran University and Seminary of Brazil, and was a missionary with the Ysleta Lutheran Mission of El Paso, TX, and Mexico.

Pastor Rog was known for his great sense of humor; he never knew a stranger, and was great at bringing people together throughout his life. He was also a huge fan of the St. Louis Cardinals, and watched their games daily. He spent his final days at St. Paul's senior living facility, with his dog, Nika. From there he was able to visit his wife Barbara, who suffers from Alzheimer's and lives in a nearby facility. Though she no longer recognized him, he still visited her daily, and remained devoted to her to the end.

On February 20, 1955 in St. Louis, he was united in marriage to Barbara Joan (Tiebout) Hake, who survives. They are blessed with two daughters, Dr. Holly (Jim) Harris and Sara (Dr. Steve Crowell) Hake, both of South Bend; and four sons, Kelvin Hake of Bristow, OK, Jon (Marilyn) Hake of N. Liberty, IA, Matthew (Dana) Hake of St. George, VT, and Timothy (Lori) Hake of Nashua, IA; 22 grandchildren; 18 great-grandchildren; and a brother, Dr. James Hake of Orlando, FL. Along with his parents, he was preceded in death by his sister, Geraldine Wolf, and his brother, Lowell Hake.
LINKS
Palmer Funeral Home - River Park
Oskaloosa Herald
http://www.oskaloosaherald.com

South Bend Tribune
http://www.southbendtribune.com