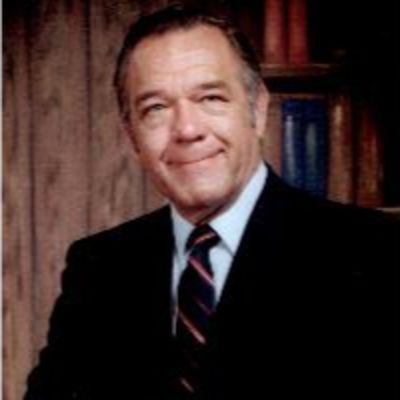 Raymond
Lincoln
McLean
How do you know Raymond? Please share your stories and photos, and help spread the word about this page!
Our Father, and Clan Chief, Raymond Lincoln McLean passed away on December 27, 2020, reuniting with his beloved wife Katharine (Kathy). Raymond was born in Boston, MA on February 15, 1930 to Chester and Hilda McLean and was raised in Medford, MA as well as Jonesport, ME. After graduating from Medford High in 1948, Ray enlisted in the United States Air Force and served as a Staff Sergeant/Flight Engineer during the Korean Police Action. Ray met Katharine while stationed in San Bernardino, CA and after a monthlong whirlwind romance, married her in 1950, before being honorably discharged from the service in 1952.

Ray began his storied 34 year law enforcement career as an original member of the newly formed Fontana Police Department. He rose to the rank of Sergeant, and while employed, studied and graduated from Los Angeles State College with a BA degree in Sociology in 1958. After seven years with the Fontana PD, Ray was appointed Police Chief in Montclair, CA in 1959. In his 19 years as Montclair Chief, Ray oversaw the building of a new police station, introduced K-9 units to the force, created a youth services division, and the Fire House Community Center.

While leading the force, Ray enhanced his leadership skills by completing many post graduate courses and attending the FBI National Academy in Quantico, VA. He also found time to teach Social Science and Police Administration courses at several area colleges. In 1978 Ray sought a new challenge in Ventura, CA becoming Police Chief and over seven years at the helm, "proved to be a very effective manager and innovator". Another new police facility and the development of a new emergency services headquarters were part of his seven- year tenure in Ventura. Upon retirement from Ventura PD in 1985, Ray assumed the position of Special Assistant and Bureau Chief for the Attorney General of CA through 1991. He then worked in local government consulting services for several years.

Throughout his working career, Ray was an engaged and loving father, avid reader, and a woodworker of many fine pieces of furniture, decorative wood turnings, and carvings. Once he retired, Ray enjoyed spending time with his wife of 69 years, traveling, and attending his grandchildren's sporting events.

Ray was heartbroken when Kathy passed away in April of 2019. He is survived by five grateful children, daughters Debra Warner (Ben), Kerri Morton (Rick), Tara Emery (Nelson), and sons Kevin (Kathy), and Daren (Dana), as well as 13 grandchildren and 6 great-grandchildren.

Due to the Covid-19 pandemic a Memorial Service to celebrate Raymond's life will be held at a later date. For updates in regards to the date and time please visit www.ReardonFuneral.com.

In lieu of flowers, donations may be made in Ray's name to St. Jude Children's Research Hospital.
LINKS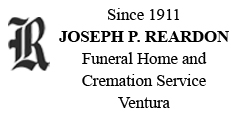 Inland Valley Daily Bulletin
http://dailybulletin.com