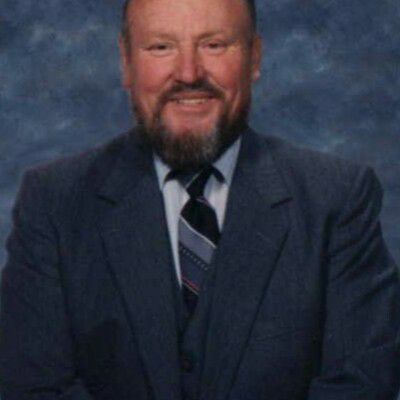 Raymond "Ray"
Bruce
Covington
Raymond Bruce Covington born May 29, 1940, in American Fork, Utah, his father, William Luther, his mother, Audell June Clark Covington.
Raymond Bruce Covington, 57, of Pleasant Grove passed away Saturday, December 13, 1997.

He was born May 29, 1940 in American Fork, Utah to William Luther and Audell June Clark Covington.

He married AnnaMay Nelson on June 8, 1961 in the Logan Temple.

He was active in the scouting organization as an advisor and earned his Eagle Scout award as a youth.

After schooling in Provo he joined the Navy and served aboard the USS Bennington in the Pacific. After his naval service he joined the Air Force and served for additional eight years.

He enjoyed the outdoors and especially loved to hunt and fish with family and friends.

He worked at Camp Williams as a maintenance specialist and retired in 1990.

He is survived by his wife AnnaMay of Pleasant Grove; three daughters and one son; 13 Grandchildren. Additional survivors include two brothers and two sisters.

He was preceded in death by two grandsons. Joshua Limb and Johnathon Limb

Funeral services will be held Wednesday, December 17, 1997 at 11:00 a.m. in the Olpin Family Mortuary Chapel, 500 South 300 East, Pleasant Grove. Friends may call Tuesday evening from 6-8 p.m. at the mortuary and on Wednesday one hour prior to services. Burial will be in the Pleasant Grove City Cemetery. Military rites will be performed by District IV of the Veterans of Foreign Wars.