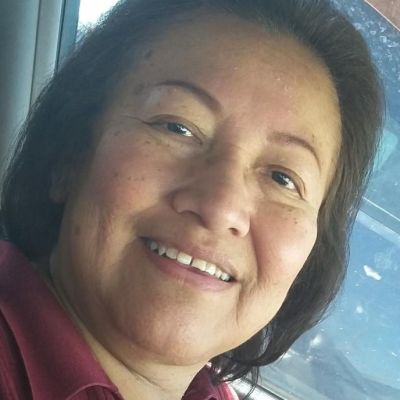 Ramona
Chaddlesone
How do you know Ramona? Please share your stories and photos, and help spread the word about this page!
Ramona Chaddlesone was born on Sept. 25, 1950, in Lawton. Born to Kenneth Chaddlesone and Leatrice Stumblingbear Doyeto. Ramona was 72 years of age and passed away in Oklahoma City.

She enjoyed spending time with relatives and friends. She also enjoyed hearing the word of her Lord Jesus Christ. Her life was spent in various situations in which she considered experiences good and bad, which she endured Thanking her Savior. After she graduated high school she attended school in Santa Fe, NM, then later at Draughon's Business College in Dallas, TX. She was employed by the Kiowa Tribe and later by the Bureau of Indian Affairs in Anadarko, after 33 yrs of employment she retired from the BIA.

Ramona is survived by her sons: Brian Chaddlesone and Michael McAdams of Anadarko, and Timothy Blackstar Hamm; daughters: Jeanice Mitchell and Anitra Mitchell of Anadarko; sisters: Carla Chaddlesone of Anadarko; Fronalee Soto of Oklahoma City, and Elaine Doyeto of Anadarko; brothers: Robert Doyeto at Chickasha; Timothy Doyeto of Anadarko, and Glendel Doyeto of Chickasha; grandchildren: Eli McAdams; Mosiah Ware; Michelle McAdams; LeeAnna Chaddlesone; Alexis Mitchell; Marissa Mitchell; Valerie Chaddlesone; Aiden Callueng; Loren Franco; Krisiah Ware, and Jasper Arellano.

She was preceded in death by her mother Leatrice Doyeto, father Marion Doyeto; brother Lester Chaddlesone, nephew Antonio (Tony) Jimenez; niece Reyna Chaddlesone.

Pallbearers: Allen Jimenez, Jesse Soto, Erin Doyeto, Kevin Toppah, Terrence Doyeto, Tobi Highwalker, Mosiah Ware, and Eli McAdams. Honorary Pallbearers: Lewis (Beau) Evans, Joseph (Poda) Wheeler, Lance Sadongei, Travis Chalepah, and Bryan Ashley.

When helping people with what she may have owned or material needs, her favorite saying was, "Can't take it with you, let someone have it who needs help." "Treat people the way you want to be treated."

Funeral services will be at 11 a.m., Tuesday, Nov. 8, 2022, at Bethel Baptist Church, Anadarko, officiating will be Andrew 'Sonny' Ware, Tommie Goombi, and Sharon Yeahquo. Burial will be in Ware's Cemetery, Anadarko, under the direction of Ray & Martha's Funeral Home, Anadarko.

Visitation will from 9 a.m. to 8 p.m., Monday, Nov. 7, 2022 at Ray and Martha's Funeral Home, Anadarko.
LINKS
Ray and Martha Funeral Home - Hobart

Lawton Constitution
http://www.lawton-constitution.com