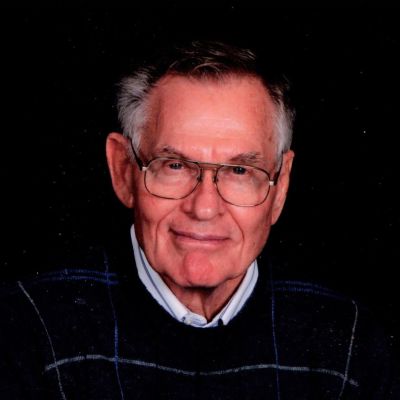 Ralph V. "Vern"
Casteel
How do you know Ralph V. "Vern" ? Please share your stories and photos, and help spread the word about this page!
Ralph Vernon "Vern" Casteel, 84, of South Bend passed away at 12:40 a.m. Sunday, February 23rd in Hospice House of South Bend following a long battle with Parkinson's Disease. He passed to a new and joyful life with our Lord and Savior and with his many loved ones that had preceded him in death. Vern was born June 26, 1935 in Zion, IL to the late Lillian M. (Detienne) and Harry C. Casteel and had lived in the South Bend area since 1963 after relocating from Downer's Grove, IL. On August 2, 1958 in Chicago, IL he married Martha R. "Marty" Richard who survives. Also surviving are three daughters, Debra L. Flahaven (Richard) of Munster, IN, and Lisa A. Philippsen (Kirk) and Holly C. Easterbrook (David) both of South Bend; one son, Thomas V. Casteel (Mary) of South Bend; 11 grandchildren; four great-grandchildren; and one sister, Rosemary Schelinski (Charles) of Mountain Home, AR.

Vern was a committed and loving husband, father, grandfather and friend. He greatly enjoyed time with his friends and family and took great pride in the accomplishments of his many children, grandchildren and great-grandchildren. Vern was known for his honesty, integrity, reliability and generosity, and was always open to help those in need. He had a good sense of humor and was quick to smile and to laugh. Faith was the foundation of Vern's life and he was very active in church. He was a member of First United Methodist Church for many years and also attended Grace United Methodist Church and Olive Branch United Brethren Church.

In 1975 Vern purchased the company that became Casteel Construction. He led the company passionately and enthusiastically until it closed in 2014. Casteel Construction built hundreds of buildings throughout Michiana, and had a longstanding reputation for excellence in quality of work, professionalism and integrity. Vern was well regarded by his employees, and he was always proud to say that Casteel Construction employed the best workers in the industry.

Vern was an avid private pilot and a skilled downhill skier. He loved roller coasters, and took his entire family to vacation at Cedar Point every year for fifty years. Vern was a graduate of the School of Civil Engineering at Purdue University, and was a passionate supporter of that program. He was a diehard Boilermaker fan, and loved both Purdue's football and basketball teams.

The family wishes to express their gratitude to Senior1Care for the loving care that they provided Vern and to the Center for Hospice for the compassion and comfort they provided him in his final days.

The family will receive friends from 2:00 p.m. until 5:00 p.m. Saturday, February 29th in the Welsheimer Family Funeral Home, 521 N. William St. Funeral services will be held at 2:00 p.m. Sunday, March 1st in First United Methodist Church, 333 N. Main St. with Rev. Matthew Landry concelebrating with Rev. Daniel Drake, formerly of Olive Branch United Brethren Church. The family will also receive friends in the church at a reception following the service. Private committal services and burial will be in Southlawn Cemetery.

In lieu of flowers memorial contributions in Vern's name may be made to the Center for Hospice Care, 501 Comfort Place, Mishawaka, IN, 46545 or to the Parkinson's Foundation at www.parkinson.org. Family and friends may leave email condolences at www.welsheimers.com.
LINKS
Palmer Funeral Home-Welsheimer Chapel
http://www.welsheimers.com

South Bend Tribune Memoriams
http://www.southbendtribune.com