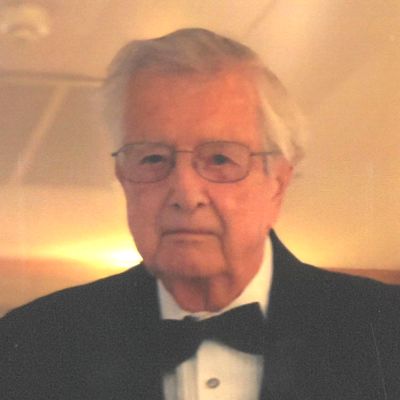 Ralph
L.
Cobb
Help us celebrate Ralph! Please share your stories and photos, and invite others who remember Ralph.
Ralph L. Cobb, a World War II pilot and member of the Greatest Generation, who rose to be President of three major corporations, Post Cereal Co., Gaines Pet Foods and General Foods Worldwide Services, died at his home on Lake Padgett in Land O Lakes, Florida on November 6, 2021. He was 97. Ralph served as a pilot in the Army Air Corps in World War II. After the war he became President of three major U.S. Corporations: Post Cereal Co, (Post Toasties, Jell-O, Tang, etc.), Gaines Pet Foods, and General Foods Worldwide Food Services. He also served as head of worldwide purchasing, warehousing and distribution for General Foods. When Gaines Pet Foods was acquired by Anderson, Clayton and Company, Ralph retained the position of President and joined the Board of Directors. He retired from Anderson, Clayton in 1984. Ralph was born May 30, 1924 in Lagrange, Indiana to Lavern Cobb and Vada Miller Templeton Cobb. When Ralph was five, his father died and his mother returned to work leaving Ralph in the care of his aunt, grandmother and great-grandmother, all in one house. In 1942 Ralph joined the Army Air Corps and began training as a pilot. He was in the Class of 44E with Primary Training at Muskogee, OK, and Basic Training at Coffeyville, KS. In May, 1944 upon completion of his Advanced Training at Pampa, Texas, he was awarded his wings as a Pilot and his bars as a Second Lieutenant. After training in Multi-engine Planes at San Antonio, TX, he was assigned as Pilot Instructor for cadets in training in Big Spring, TX. The cadets were from France, China and the U.S. After WWII Ralph returned to Ft. Wayne and the Ft. Wayne Journal Gazette as a salesman and Manager of the merger with the Sentinel. In 1950 Ralph was hired by WPOC-TV and Radio in Cincinnati, a start-up station just getting ready to go on the air, as Assistant Manager and in charge of Special Projects. In 1955 Ralph went to General Foods in Battle Creek, Michigan where he worked with Post Cereal in warehousing, marketing and research. In 1962 he was transferred to White Plains, New York where he ultimately became President of Post Cereal. In 1942 he married Carol Marie Braun, his high school sweetheart. They had two daughters, Cheryl and Sandra. After the death of his second wife, Joan Fitzpatrick, he married Dr. Virginia Roeder Wenger, the retired Deputy Superintendent of the Baltimore Public Schools and longtime Food and Home Columnist for the Baltimore Evening Sun. During the years at Land O Lakes, Ralph and Virginia traveled extensively, often with members from their two families. They traveled to Norway, Switzerland, South America, Europe, and three times to Antarctic. They were especially fond of river cruises: Mekong, Amazon, Rhine, Danube, Holland, Mississippi, Illinois, and Ohio.

For nine years they also hosted family reunions for their blended family. These were week-long meetings at resorts in Cancun, Costa Rica, Panama, the Dominican Republic and a cruise to Alaska. There were fifty on the Alaska cruise. The families came from Hawaii, California, Maryland, Virginia, Connecticut, Massachusetts, New Jersey, and Oklahoma. Another late life interest of Ralph was his family history. It began with a letter he had inherited from his grandfather, yes, grandfather, Benjamin Franklin Cobb, to his grandmother, Phoebe. Benjamin Franklin Cobb was a wagoner with the 13th Michigan Infantry, Co. A. He enlisted on December 14, 1861, was discharged in January, 1865. In the letter he advises his wife to sell the cow so she would have money during the winter and he closed by saying he needed to go to bed because they were "going into battle tomorrow at a place called Shiloh"." His grandfather served in ten engagements from Chickamauga to Chattanooga to Sherman's March to the Sea. Ralph also found a distant relative also named Benjamin Franklin Cobb who served in the Confederate Army of Virginia Ralph L. Cobb is predeceased by his parents, Lavern and Vada Miller Templeton Cobb; his sisters, Lois Cobb Rechele and Mary Templeton Moore; three brothers, Floyd Cobb, Robert Templeton and Lewis Templeton; first wife and high school sweetheart, Carol Braun Cobb; his second wife, Joan Fitzpatrick Cobb and his stepson Edward Frederick "Rick" Roeder. In addition to his wife, he is survived by his sister, Kathryn Cobb Burdeauz of Phoenix, AZ; two daughters, Cheryl Cobb Grenier of N. Eastham, MA and Sandra Cobb Link of Zephyrhills, FL; three stepdaughters, Tracy Fitzpatrick of Sarasota, FL, Anne Roeder Kern of Edmond, OK, Mimi Roeder Vaughan of Towson, MD; a stepson, Brian Fitzpatrick (Eileen) of Westfield, NJ; a step daughter-in-law, Roycie Roeder of Tampa, FL; four granddaughters, Jacqueline Grenier Cebig of Seymour, CT, Kimberly Genier (Terence Finn) of Berlin, CT; Heather Zink (Danny) of Goldhill, N.C.;Shannon Leon of N.C. Nine step grandchildren: Celine and Aidan Fitzpatrick of Westfield, NJ; Tamara Kate Davidson Fancher (Darren) of San Juan Capristrano, CA; Nicholas Davidson of Edmond and Mustang, OK; Jessica Roeder Tuifua (Halatoa Fakatoumafi) of Kailua-Kona, HI; Christina Roeder (Jason Carty) of Staunton, VA, Virginia Ann Pizza, Esq., (Oscar Aspillaga), Baltimore, MD; Kelly Vaughan, Towson, MD; Ryan Vaughan (Christine), Timonium, MD; five great grandchildren; Kenneth Cebig, Seymour, CT; Alexander Sherrod, Tampa, Florida; Nicholas Sherrod, Goldhill, NC; Justin Leon and Athena Leon of NC. Thirteen step great grandchildren: Jasmine Hoopii (Stetson Denis) of Holualoa, HI; Anastasia Tuifua of Salt Lake City, UT; Virginia Liberty Tuifua of Holualoa, HI; Katalia and Pharaoh James Fakatoumafi of Kailua-Kona, HI; William Cole Fancher of San Juan Capistrano, CA; Ava Bryn Carty of Staunton, VA; Livia Jasmin Pizza of Baltimore, MD; Caile Victoria Edwards, Ava Virginia Edwards, Thomas Vaughan of Towson, MD; Alexa Vaughan of Timonium, MD; Jack Davidson, Edmond, OK. Three step great-great grandchildren; Duchess Denis, Dash Denis and Delta Jean Denis all of Holualoa, HI.
LINKS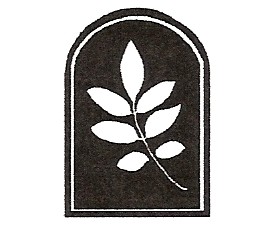 Loyless Funeral Home
http://loylessfuneralhomes.com
The Tuttle Times
http://www.mustangpaper.com/the-tuttle-times