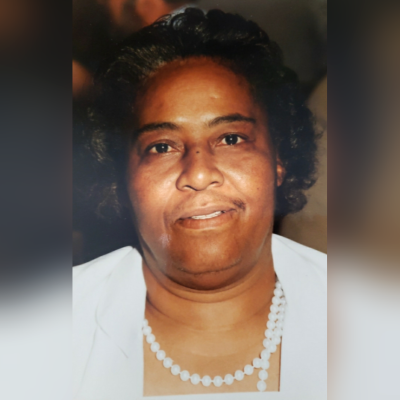 Queenie B.
Williams
What do you remember about Queenie B.? Share your stories and photos here, and invite others to come share their memories.
Queenie Beatrice Miller-Williams was born in Orangeburg, South Carolina to the late Katie Catherine and Charles Preston Miller on October 3, 1922. Queenie was raised on a farm and was blessed to have been born into a very large, loving family of seventeen (17) children. She was born 2nd to the last and was daddy's little girl. Queenie attended school in St. Matthews, South Carolina and later journeyed to New York to join several of her older siblings, becoming a permanent resident in Manhattan.

Not long after her arrival to New York City, she met the love of her life, the late Joseph E. Williams where they later joined in matrimony. Upon this union, there were seven (7) children who brought love and joy to their lives: Charlie (deceased), Verdia, Harriet, Eugene, Joseph, Sharon (deceased) and Darryl.

Upon Queenie's arrival in NY she landed a position as a factory worker, then later became gainfully employed at Rockefeller Center, where she retired in 1986.

As many of her family members can relate, Queenie loved to dance and would bust a move anywhere, right there on the spot just hearing some good music playing to her ears. She loved spending time with her family and friends, as well as traveling around the world. Queenie had an exuberant heart with an overwhelming personality everyone adored.

Sadly, on March 16th, 2020 Queenie received her wings while a resident at the Hebrew Home of Riverdale in New York, where she suffered with the illness of Dementia. Queenie became a grandmother to many of the staff there upon her time there. The staff took excellent care of her and treated her as their own family member. She has blessed so many lives with her presence throughout her Ninety-seven (97) years, and will definitely be missed!

Queenie leaves to mourn: Five (5) surviving children Verdia (Edward), Harriet, Eugene (Helena), Joseph, and Darryl. One (1) sister Daisy Davis, Fifteen (15) Grandchildren, Sixteen (16) Great-Grandchildren and One (1) Great-Great Grandson as well as a host of nieces, nephews and friends.