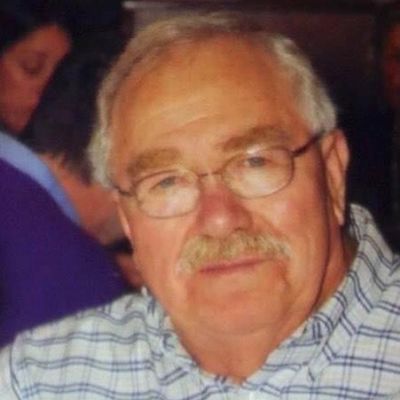 Philip
Joseph
Myer
How do you know Philip? Please share your stories and photos, and help spread the word about this page!
Phil was born on July 12, 1939 and entered the world in Baltimore, Maryland into the loving arms of his mother, Emma McCarty, father, Caleb Myer, and siblings Caleb (Sonny), Angela, and Patrick.

After graduating in 1958 from Towson High School in Baltimore, Maryland, Phil enlisted in the US Marine Corps Reserve Program and spent 6 months in basic training on Parris Island, South Carolina. He then went to Paul Smith's College in Saranac Lake, New York and graduated with an AA in Forestry. Phil worked briefly in the Baltimore City Parks system.

During this time, he and his high school sweetheart, Joan, married in 1962 and made prompt plans to "go out West and see the big trees". Drawn by the allure of travel and love of the great outdoors, in August of 1963, the two newlyweds loaded up their old Ford sedan with a U-Haul trailer in tow and headed across the country, with the goal of reaching Corvallis, Oregon and Phil completing a BS in Forestry at Oregon State University. This became a reality when he graduated three years later. In 1966 Phil went on to work for the Washington State Department of Natural Resources (DNR) until his retirement in 1998. Throughout the years, Phil, Joan, and their growing family moved about to Port Angeles, Aberdeen, Lewis County (Mossyrock), and were eventually transferred to the Northwest DNR region, settling in Skagit County. They came to embrace a natural lifestyle and raised their family in smaller communities, contrasting his cherished upbringing.

He was lovingly committed to serving others throughout his adult life, as demonstrated by serving as a Scoutmaster beginning in Port Angeles and carrying on in Aberdeen, where he and fellow Scoutmasters took groups of boys on numerous 50 mile Olympic National Park hikes. Phil was ordained a Permanent Catholic Deacon in the Seattle Archdiocese in 1978. His ministry began in Mossyrock/Morton of rural Lewis County, and then continued in Skagit County until his failing health forced his retirement in 2018. Over the years he also served as a literacy tutor through Skagit Valley College and participated in Kairos prison ministry program at the Monroe Prison. Additionally, Phil served for 15 years on the Friendship House Board and spent many years on the Tri Parish Food Bank Board. He was dedicated to supporting ongoing social justice ministries in the Catholic Church as well.

As time went on, Phil and Joan enjoyed many international travels together, including trips to France, Australia, Germany, and the Holy Land, to name a few. In addition, there were several more drives across the country, most memorably an adventure in their Volkswagen bus, with their three young children.

Phil was a caring man and is remembered dearly by his friends and family. He is survived by his wife and life partner of 59 years, Joan; his daughters Julie (spouse Benoit) and Kathy (spouse Jason "Ras"); his son Nick; and his grandchildren Angela, Benji, and Amelie. He was a man with a deep appreciation for the natural world, who loved gardening, camping, backpacking, and music, all passions which he enjoyed sharing with his children and grandchildren as they grew up. His big voice and presence will indeed be missed, but his legacy will live on in the hearts and memories of those whose lives he touched.

There was a family internment at for Phil at Pleasant Ridge Cemetery on October 15, and a Memorial Service will be planned for a later date at Sacred Heart Catholic Church in La Conner WA.

Donations in memory of Phil may be made to any of the following causes:

Hospice of the Northwest, 227 Freeway Dr, Suite A, Mount Vernon WA 98273; Friendship House, PO Box 517, Mount Vernon WA 98273;

Catholic Relief Services, PO Box 17152, Baltimore MD, 12198-8452;

Doctors Without Borders, PO Box 5022, Hagerstown, MD, 21741-9804

Please send your condolences and share memories of Phil to his family online at www.kernfuneralhome.com. Arrangements are under the care of Kern Funeral Home, Mount Vernon.
LINKS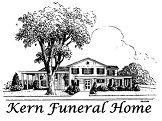 Kern Funeral Home
http://kernfuneralhome.com

Skagit Valley Herald
http://goskagit.com