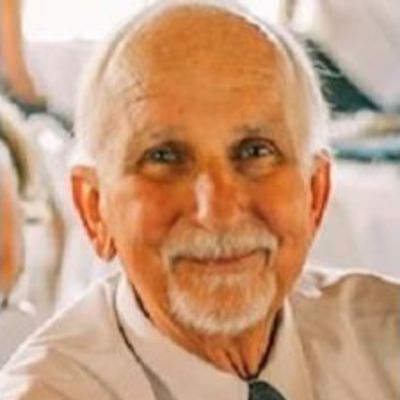 Pete
Raymond
Hettinga
Help us celebrate Pete! Please share your stories and photos, and invite others who remember Pete.
Pete Raymond Hettinga, 70, of Farwell, Texas was called to Heaven on July 2, 2022 after an optimistic and courageous fight against cancer.

He was born on October 20, 1951 to Gerben and Trijntje (Winjnia) Hettinga in Artesia, CA. Pete was the youngest of four children and the only one born in the United States of America after his parents emigrated from the Netherlands in May of 1950.

Pete grew up in Artesia, CA where his father was part owner in a hay company. As a child, Pete enjoyed going to Disneyland with his siblings and loved toy cars and Tonka trucks. He attended school in Artesia, CA and worked at a nearby gas station while he was in high school. Pete graduated from Garr High School in 1969. After high school, Pete began his career in the dairy industry. He worked with a local family on their dairy farm, and he also worked at their RV dealership. Then, on October 1, 1972, Pete met the love of his life, Melody Ann Fikse. They got married at Zion Reformed Church in Artesia, CA on April 19, 1974 and had three sons. Throughout this time, Pete continued working in the dairy business and driving trucks in California. Pete's love of cars grew over time, and he became an avid car collector and trader. He loved gearhead gatherings like car shows and swap meets, and it didn't matter how big or small the event was. If it had a motor, Pete was interested in it. His favorite car was always his gold 1971 Chevelle. It was the first new car he bought. As a family they traveled to places like Pismo beach and Lake Tahoe with their fifth wheel trailer and friends. He enjoyed watching his boys ride four wheelers, driving the boat when they went waterskiing and helping them fix up their own cars.

Pete's family moved from Oakdale, CA to Muleshoe, TX in 2004 to grow their dairy business. He loved working alongside Joel, Jared and Josh and was a wealth of knowledge and support. His ability to find equipment and parts was quite impressive, and he loved having coffee and chatting along the way. Estate sales, garage sales and auctions were a favorite hobby for Pete. He was always on the lookout for a great deal and loved to bargain and trade. He liked to know what people were looking for and would call if he ever found it.

Pete and Melody later built a home in Farwell, TX, and he loved having his kids and grandkids at the house to play and swim. He loved celebrating each and every grandkid's milestones and accomplishments and often would sit quietly while listening, smiling and taking it all in. His family loved him beyond measure and he will be greatly missed.

Pete's family extends the sincerest gratitude to everyone that has prayed and helped them through Pete's difficult journey. The memorial service for Pete Hettinga will be on Tuesday, July 12, 2022 at 11:00 am at Hamlin Memorial United Methodist Church, 324 5th Street, Farwell, TX 79325.

Pete is preceded in death by his parents, Gerben and Trijntje Hettinga, his father-in-law, Rev. Edward Fikse, and his brother-in-law, Jim Nyenhuis.

Pete is survived by his siblings, Annie Nyenhuis, Hein (Ellen) Hettinga and Ted (Eileen) Hettinga, his loving wife of 48 years, Melody Hettinga, their three children, Joel (Madeline) Hettinga, Jared (McKenzie) Hettinga, Joshua (Kristy) Hettinga, and their nine grandchildren, Connal, George, Hudson, Frank, Lacey, Emmett, Marjorie, Grant and Savannah Hettinga.

In lieu of flowers, please consider a donation in Pete's honor to one of the following 501c(3) organizations benefitting children and families in our local area: The Double Shoe Classic Car Show benefitting Snack Pak 4 Kids (www.thedoubleshoeclassic.com), Bluebonnet Home Health and Hospice (304 East 11th Street, Friona, TX 79035), or a cancer related charity of your choice.
LINKS
Ellis Funeral Home
http://ellisfuneralhomes.com

Muleshoe Journal
http://www.muleshoejournal.com