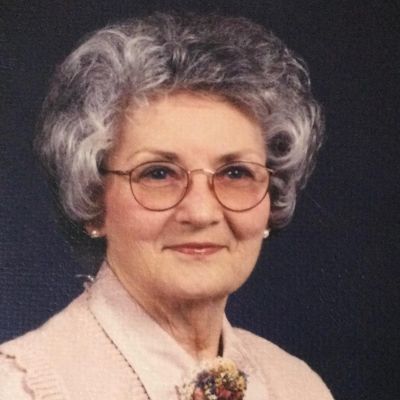 Peggy
Leggett
How do you know Peggy? Please share your stories and photos, and help spread the word about this page!
Mrs. Peggy Ingold Leggett, 91, of Grenada, MS passed away February 9, 2021 at her son's home in Niceville, FL. She was born January 18, 1930 in Belzoni, MS. For the past 52 years, Peggy was a resident of Grenada, MS, and a longtime member of First Baptist Church in Grenada.

A private family service at McKibben and Guinn Funeral Service in Grenada will be officiated by Dr. John Boler and Dr. Jim Nunnelee and assisted by Wayne Roberts.

Peggy grew up in Indianola, MS where she later met and married the Love of Her Life, Archie C. Leggett of Ruleville, MS. They were married on November 8, 1948 and in 2019, they celebrated 71 years of marriage. After marriage, they initially lived in Ruleville before making their home in Greenwood, MS. In Greenwood, Peggy worked nearly ten years at Fred T. Neely & Company, PLLC. In 1968, the Leggett family moved to Grenada. In Grenada, Peggy was a dedicated homemaker who also enjoyed many hobbies such as gardening , sewing, and cooking. Her love for flowers was evident in her yard where on occasions, she was awarded "Yard of the Month". Her motto was "there was always room for one more flower".

Peggy was a member of the Grenada Garden Club for many years and a founding member of the Thimmes Coffee Club in her subdivision. She always loved entertaining the special group of ladies in her home on Tuesday mornings when her turn came around. Cooking was one of Peggy's special qualities that was above and over the top! One of her many specialties was her "Pink Divinity," that she was famous for throughout her subdivision and church. She loved to share a plate of delicious Divinity with many of her family and friends. Family gatherings for birthdays, anniversaries and holidays were always her favorite occasions that she could share her recipes . One of the family favorites was her "Cheese and Biscuit" recipe. For the holidays, she always prepared plates of desserts and goodies, frequently topped with a "Gingerbread Man Cookie"! Baking sugar cookies and decorating them were activities that the "Grandchildren" and "Great Grandchildren" will always remember about their "Nannie" in her beloved kitchen.

Mrs. Leggett is survived by her son, Archie Leggett, Jr. (Glenda), Niceville, FL, daughter, Penny, (Irvin)Chaney, of Philadelphia, MS, daughter, Patsy (Harold) Hankins of Ripley, MS, one sister, Doris McElroy(Pete) of Aberdeen, MS, one sister-in-law, Merlene Leggett, Greenwood, MS, Grandchildren: Shannon Morrow (BJ), Brad Chaney (Stephanie), Lindsey Chaney, Krystle Stanley (Michael), Lauren Loper (Blake), and eleven Great Grandchildren.

Mrs. Leggett was preceded in death by her husband of 71 years, Archie C. Leggett, her parents, Henry McBee and Maxine Manasco Ingold, her brother, Sonny Ingold, and sister-in-law, Jeanette Ingold.

The family wants to extend gratitude to Peggy's son, Archie, Jr. and Glenda for the wonderful care they provided to Peggy in the past seven months after her husband passed.

In lieu of flowers, the family requests memorials be sent to First Baptist Church, 450 Faith Drive, Grenada, MS 38901.

Online condolences may be expressed to the family at www.mckibbenandguinn.com.

Arrangements have been entrusted to McKibben and Guinn Funeral Service in Grenada, (662-307-2694).
LINKS

McKibben and Guinn Funeral Service

Southern Sentinel
http://djournal.com/tippah

Daily Journal
http://www.djournal.com