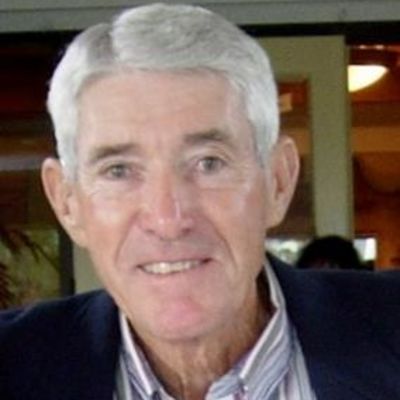 Peery
B
Lewis
Join us in celebrating Peery—please share your stories and photos, and help spread the word about this page!
Peery Brittain Lewis (Peery / Bitsy / Bits / PoP)



Age 89, of Palm City, Florida died on Friday November 9, 2018 in Ft. Pierce, Florida. Mr. Lewis was born on September 4, 1929 in Wellsburg, West Virginia to George M. and Sallie (Brittain) Lewis. Mr. Lewis was raised on a 200-acre farm in Wellsburg, Brooke County, West Virginia in a farm house that was built in 1787. Mr. Lewis graduated from the College of William and Mary in 1951 with an undergraduate degree in Mathematics. He had a storied college basketball career at William & Mary and was twice named All Southern Conference. He received a Master's Degree in Education from William and Mary as well. Mr. Lewis received the National Defense Service Medal following almost two years' service in the U.S. Army at Ft. Lee Virginia. He was honorably discharged from service in June 1954 and transferred to the Army Reserve to complete 8 years' service under the Universal Military Training and Service Acts. Mr. Lewis started his career as a high school math teacher and basketball coach in Portsmouth Virginia where he met his future bride, Betty C. Lewis. Throughout the years, Mr. Lewis administered, coached and supported many youth sports programs and teams. In business, Mr. Lewis held roles of increasing levels of responsibility in the insurance industry ultimately terminating service as the Chief Administrative Officer with information technology oversight at Life Investors Insurance Company of America (later Aegon, Transamerica) in Cedar Rapids, Iowa. Mr. Lewis moved to Florida in 1987 and along with a partner founded a benefits administration company known as Flex Systems. Mr. Lewis sold Flex Systems and retired from business in 1999.



Mr. Lewis married Betty Jane Chapman on August 18, 1956 and their loving marriage lasted nearly 52 years. Betty predeceased Mr. Lewis in 2008.



Mr. Lewis was a resident of Palm City, Florida since 1987. He was a long-time member of Palm City Presbyterian Church and over 30-year member of Piper's Landing Yacht and Country Club where he and Betty were avid golfers. Mr. Lewis spent the last two years as part of the Allegro senior living community in Stuart, FL.



Knowing Mr. Lewis was to experience his playful, loving kindness every day. Throughout his life, Mr. Lewis carried a passion and holy commitment to service for others, particularly his family. Mr. Lewis valued and invested in education and frequently remarked with pride about the many achievements and travels of his grandchildren, grand-nieces / nephews.



Mr. Lewis was predeceased by his mother, Sallie Brittain Lewis, his father, George Markley Lewis, and by his brother, George Markley Lewis Jr and sister-in-law Joy Lewis.



Mr. Lewis is survived by his sons, Peery B. Lewis, Jr and his wife Cecilia of Palm City Florida; David M. Lewis of New Port Richey, Florida; his grandchildren: Britt, Nicholas & Veronica Lewis and Jessica, Mackenzie and David Michael Lewis; and nieces and nephews, including: Mark and Jim Lewis, Maggie Stevens, Becky Binder, Scott and Lee Chapman, Carey Chamberlain and Van Chapman (latter pre-decesased). Also surviving are numerous great nieces / nephews.



A Memorial Service will be held at 11AM on Saturday, November 17, 2018 at the Palm City Presbyterian Church Chapel, 2700 SW Martin Highway, Palm City, FL. A Visitation for family and friends will be held on Friday, November 16, 2018 from 4-6 PM at Forest Hills Funeral Home, 2001 SW Murphy Road, Palm City, FL. An inurnment will take place December 8, 2018 in Bethany, West Virginia.



The family requests that in lieu of flowers donations may be made to Bethany College (Note: Mark and Sallie Lewis Memorial Scholarship Fund), 31 E. Campus Drive, #7, Bethany, West Virginia 26032 (www.bethanywv.edu) or to Palm City Presbyterian Church in care of Rev Dr. Brad Klostreich at 2700 SW Martin Highway, Palm City, FL 34990 (www.palmcitypres.org).



Arrangements are entrusted to Forest Hills Funeral Home, 2001 SW Murphy Road, Palm City, FL 34990. A guest registry may be signed at the Visitation event or at www.foresthillspalmcityflorida.com.
LINKS
Forest Hills
www.foresthillspalmcityflorida.com

TCPalm
http://www.tcpalm.com