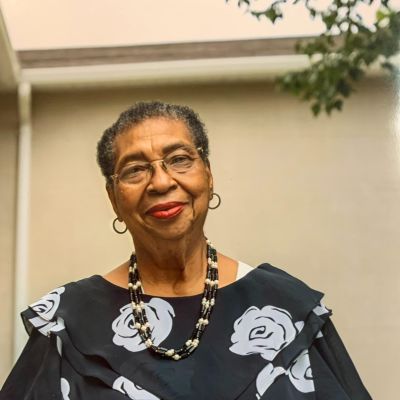 Pauline
Frances
Haley
How do you know Pauline? Please share your stories and photos, and help spread the word about this page!
Pauline Frances Haley departed this life on Tuesday, July 13, 2021 at ManorCare Health Services-Fair Oaks, Fairfax, Virginia...50 years to the day of her mother's passing, July 13, 1971. She was born on February 2, 1940 to the late William B. Haley and F. Henrietta Bailey and was the youngest of 13 children from this 58-year union. During her early years, she lived with her parents on the Maddox Farm, currently known today as the Salamander Resort, in Middleburg, Virginia. She lived her entire adult life in the greater Middleburg area with her last place of residence being the Levis Hill House.

Pauline accepted Jesus Christ at an early age at Mt. Zion Baptist Church, Middleburg, VA under the leadership of Pastor Thomas L. Proctor. She remained a faithful member there for many years. Her most recent worship and fellowship was at First Asheville Baptist Church, Marshall, VA under the leadership of Pastor William Swann.

Pauline began her life-long passion as a caregiver where she provided care to her father until his death in 1974. Following his passing, she continued to provide the same loving care for her family and many people within the greater Middleburg Community.

In her last formal community caregiving role, Pauline served several years as a volunteer at the 7 Loaves Food Bank (Middleburg). While serving in that role, she not only served its many clients she also established long-term friendships with Molly Slingerland and other staff members.

Anyone who knew Pauline knew of her caring nature and compassion for all human beings. These personal characteristics were only exceeded by her passion and commitment as a believer in Christ-Jesus. Pauline's faith was clearly seen in her willingness to help all people. She was involved in activities offered by Levis Hill House and the Windy Hill Foundation which included regular Bible Study, Shopping Trips, and let's not forget the special meals/gatherings where she was a very active participant with her fellow residences. Her love for puzzles which required a keen eye and much patience, was truly her gift. She was also a competitive domino player.

In addition to her parents, Pauline is preceded in death by her 4 brothers (James, William, Theodore, and Louis) and 7 sisters (Willie Agnes, Mary, Florence, Sarah, Dorothy, Luella, and Cora). Pauline leaves to celebrate her life, one sister Philippine Alsberry of Winchester, VA. Although she had no biological children, she will be missed by her numerous nieces and nephews that loved and cared for her like a mother and grandmother. She, also, leaves to celebrate her life, a host of cousins, her best friend, Threasa Thompson, many friends from Levis Hill House, and a beloved four-leg friend...Foxy Brown.

Services were held at Royston Funeral Home on July 18, 2021. A graveside service was held on July 19, 2021 at Mt. Morris Cemetery.

Arrangements by Royston Funeral Home, Middleburg, VA. Please visit www.roystonfh.com to express online condolences to the family.
LINKS
Royston Funeral Home Inc.
Loudoun Times Mirror
http://www.loudountimes.com