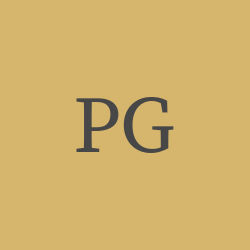 Mr
Paul
Graboff
Join us in celebrating Paul—please share your stories and photos, and help spread the word about this page!
Paul Graboff, 92, of Roswell, GA passed away after a brief illness on August 3, 2022.



Paul was born September 23, 1929 in Brooklyn NY. He was the youngest of 3 children born to Esther and Joe Graboff.



Paul served proudly in the US Marine Corps. He was based in Camp Pendleton, CA.



He received his B.A. in Chemistry from New York University and his M.S. in Chemistry from Stevens Institute of Technology in Hoboken, NJ.



Paul had a long career, which started in Medical Research. He worked on The Manhattan Project at Columbia University. His career as a Plastics Chemist spanned more than 50 years. Paul unofficially retired from Solvay Specialty Polymers at the age of 90.



He was a long-standing member of ASTM (American Society for Testing and Materials) and served as Chairman of Committee D-20 on Plastics, and was granted an Award of Merit and the honorary title of Fellow from ASTM for outstanding leadership of Committee D-20 on Plastics.



He had the opportunity to travel the world teaching Plastics Standards and Testing, and auditing Plastics Laboratories.

Paul was a member of Adas Yeshurun Synagogue for 37 years. He served on the Board of Trustees , was an active member of the Finance Committee, and was Ritual Chairman. He served as Treausrer on the Board of the Augusta Jewish Federation



Paul was pre-deceased by his sister Masha (Larry) Epstein of Pittsburgh, PA and brother Marvin (Alma) Graboff of Hartford, CT. He is survived by his bride of 65 years, Helene; daughters Ellen (Yechiel) of Modi'in, Israel and Marcy (Ron) LeSieur of Marietta, GA, 5 grandchildren and 9 great-grandchildren.



Graveside services will be held on Sunday, August 7, 2022 at 12 pm at Green Lawn Cemetery, 950 Mansell Rd., Roswell, GA.
LINKS


The Augusta Chronicle - Memoriams
http://chronicle.augusta.com