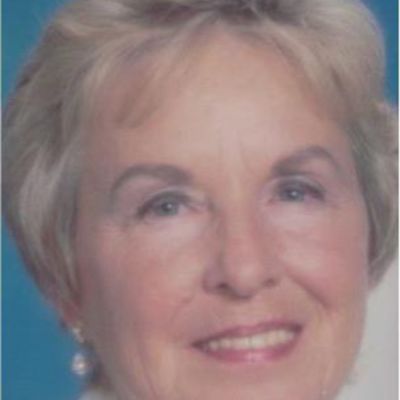 Patsy
R.
Plaue
How do you know Patsy? Please share your stories and photos, and help spread the word about this page!
Patsy Plaue, 91 of McCordsville passed away Monday, September 13, 2021.

Patsy was born at Dukes Hospital in Peru, IN. She graduated from Peru High School in 1947, thereafter marrying her high school sweetheart Harold Hull in 1948. They were married 19 years and had three children. While married to Harold she was employed with REMC and Peru Trust Bank. After the marriage, she acquired a job at Grissom Air Force Base which changed her life and her career to being a Civil Servant for the Government. She did two tours in Vietnam during the War. During this time, she spent time away from work visiting Australia and Thailand where she purchased treasured gifts and handcrafted furniture.

Patsy, a Civilian Personnel Specialist with the Department of the Army met the love of her life Walter M. Plaue in Ft. Myer, Virginia while he was stationed there. After Walter was transferred to Ft. Bliss, TX, Patsy transferred to the Civilian Personnel Office at the Post, and shortly thereafter, she became his wife and lifelong partner and truest friend.

The couple moved from Texas to Virginia for Walter's job. When Patsy was offered an opportunity to work for the US government in Germany, the couple moved there and spent over five years in Europe. These assignments gave them the opportunity to travel throughout Europe which they took full advantage of. They referred to these years as "the best of their adult lives". In 1990, Patsy retired and the couple moved to their adopted retirement home in Asheville, NC

Soon after their arrival, the couple became active in numerous civic activities. For over a decade, on Christmas Eve, Walter and Patsy made it a family tradition to deliver boxes of holiday treats to the crews manning the local police and Fire Departments. Walter and his wife were always conscious of those who might otherwise be forgotten in the bustle of modern-day life.

After Walter's death, Patsy went to live at Traditions at Brookside, where she had become known as the "Matriarch of Traditions" because of her life-time experiences and the kindness and empathy she displayed among the staff and residents.

Patsy was preceded in death by her husband Walter M. Plaue, her parents, and siblings Barb Beechler and Courtney Wolfe.

She is survived by her children Terri Burzynski (Randy), Pamela Lester (Kevin), and Tim Hull (Susan); stepchildren Mark Plaue (Cindy) and Kirsten Plaue; twelve grandchildren and six great grandchildren; siblings Bill Wolfe, Sharon Staller, Reggie Wolfe and Ronnie Wolfe; as well as in-laws, cousins, nieces, and nephews, and friends.

A Memorial Service will be held Monday, September 27 at 1 PM with a Gathering 12 noon until the time of service at Eikenberry-Eddy Funeral Home, 84 W. Main St, Peru, IN. She will be laid to rest next to her husband at Arlington National Cemetery.

Memorial Contributions in her name may be made to IndyHumane.

To leave a memory for the family visit FlannerBuchanan.com.
LINKS
The Asheville Citizen-Times
http://www.citizen-times.com
Peru Tribune
http://www.perutribune.com