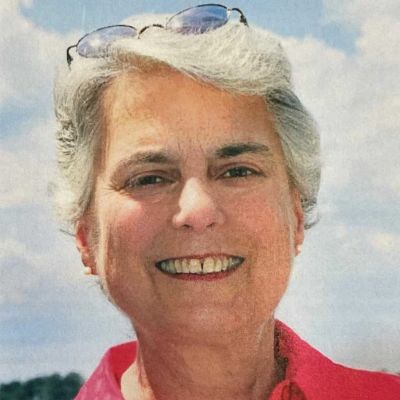 Patsy
Gibson Evans
Grainger
What do you remember about Patsy? Share your stories and photos here, and invite others to come share their memories.
On August 3, 2021, Heaven celebrated as they welcomed home one of their angels who lived a full and meaningful life and carried Christ in her heart in every endeavor she embarked upon. This angel's given name was Patsy "Pat" Grainger and while she was born and raised in Clarkton, NC she spent the majority of her life in Cary, NC.

Pat was the daughter of Mary Gertrude Fisher Evans and Charles Eubie Evans. She is survived by her siblings; Ada Byrd Davis (Bruce) and Charles Eubie Evans Jr. (Jean), and her two children and their spouses; Michelle Lee Grainger (R. Zalon Thurman Jr.) and Hiram Frank Grainger II (Kristen). She was known affectionately as Momma Pat to Roger Zalon Thurman III "Tack" and as GG (short for Grandmother Grainger) to Hiram Frank Grainger III and Roland Cannon Grainger.

Another community loved her almost as much as her family and, within this community, she inspired its members to believe that they could be anything that they wanted to be. As she was a Teacher's Teacher with a passion to educate - no matter the age of her pupil - if you were in her presence, she was guaranteed to teach you something - even if it be a random fun fact! Most knew her as the Librarian or Media Specialist for East Cary Middle School in Wake County where she served for over 32-years and ultimately taught generations not only how to read, but gave them the understanding that there is a book for everyone - it's just a matter of knowing where to look! She made going to the library cool and had a book recommendation for every single student who walked through her library's doors.

While ever so humble and kind, she loved BIG. No matter who you may be, if you were in her presence, you felt valued and loved and she gave you her undivided attention. If you ever had a conversation with her where you shared something that was of importance to you or an interest you had - she would never forget it and send you news and media clippings on that topic and often she would go ahead and laminate them for you and your personal vertical file system.

Pat was proud to be a native daughter of North Carolina, and in 1993 was awarded the Order of the Long Leaf Pine. She was all the more proud to have been born and raised on her family's farm in Southeastern NC where she learned the value and importance of agriculture to not only her home state but to our nation and world. She took every opportunity she had to advocate for agriculture to anyone who may be in her company. She was always the first to thank a farmer for all that they do - just as she did with any serviceman or woman she may cross paths with. Her level of gratitude and appreciation ran deep and her willingness to express both were consistently both quick and sincere.

Her patriotism for her country was immense and she never hesitated to sing our National Anthem or America the Beautiful. While she was quick to assure someone that America was the greatest country in the world, she was also quick to learn and experience other cultures and travel any chance she may have. Her love for country and teaching shared one of her greatest beliefs - No matter who you are, or where you come from, you can achieve great things - if you set your mind to it.

She would not want this time to be full of sorrow, but rather be a celebration for a life well lived and sincere appreciation expressed to those who helped her through her last days here on earth. Each of us has a calling and while Pat's was to be an educator, Dr. Melanie Mintzer's is to be the most incredible physician, friend, and health advocate any patient could ask for. There are no adequate words to express how much Dr. Mintzer's friendship and care meant to Pat and her family other than to say, "thank you". As a proud resident of the Searstone Community, she was ever so grateful to the entire staff of Brittany Place Skilled Nursing. Their care and compassion and the sense of humor that so many shared with her helped ease her time while in their care. She loved a great joke and her laugh was infectious. To the Transitions Hospice Team assigned to her in her final weeks, her entire family thanks you for your support and grace, and willingness to hold all of our hands. And to the private caregivers provided through A Family Friend, LLC - thank you for always being both so pleasant and attentive to all of her needs while having incredible knowledge and experience with the best bedside manner anyone could ask for.

Her celebration of life services will be held on Friday, August 13th in two locations; beginning with an 11 am Memorial Service at First United Methodist Church Cary, located in downtown Cary, NC (masks will be required) followed by a graveside service at Clarkton Cemetery, Clarkton, NC starting at 3:30 pm. Both services will be open to all who can attend. Weather permitting there will be an outdoor receiving line for family and friends beginning at 10 am under the Breezeway at Building C of the church.

As a humble servant of God, she would thank all who showered her with their love and prayers and ask that you please continue to love and pray for her family. Floral arrangements are welcome and her family has made arrangements for donations to be made in her name to two organizations; Read and Feed (www.readandfeed.org) and Transitions LifeCare (www.transitionslifecare.org/).
LINKS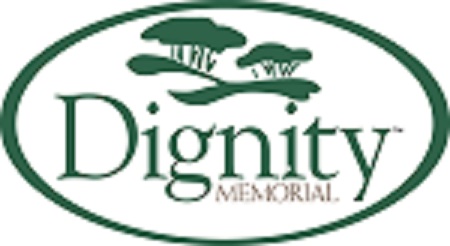 Brown-Wynne Funeral Home
http://www.brownwynnecary.com
Bladen Journal
http://www.bladejournal.com