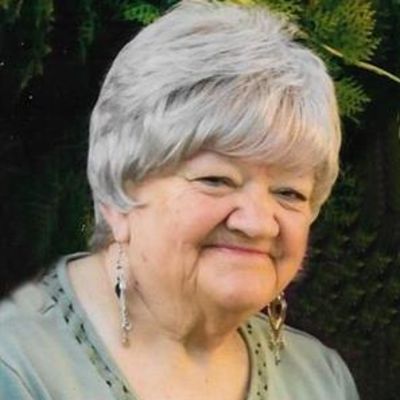 Patsy
Joyce
Austin-Crump
We are so selfish for wanting you back with us but we know after seeing what God has prepared as long as we believe in him you wouldn't come. We love you mama. Go fly high with the Angels... Your daughter's, Pam "B.B.", Paula and Shanna
Patsy Joyce Austin-Crump, age 74, of Odessa, passed away peacefully on Wednesday, July 25, 2018 at her granddaughter's home in Tyler, TX. Patsy was born in Memphis, TX on August 19, 1943 to the late Clifford L. and Eva Estelle (Bittle) Austin. She was a loving sister, mother, grandmother and great-grandmother who will be sorely missed.

Those left to cherish her love and memory are her daughters: Pamela Denise "B.B." Moon and husband George Johnson of Austin, TX, Paula Dianne McHam-Cross and husband Toby P. Cross of Frankston, TX, Shanna Jawan Crump-Bailey and husband Brian L. Bailey of Odessa, TX; her sister: Paralee Estelle Austin-Crump of Odessa, TX; grandchildren: A. "Asia" McGee of Tyler, TX, Ricky Joe "R.J." McGee and his wife Amanda of Odessa, TX, Katie Rose Hughes and her husband Dustin L. Hughes of Odessa, TX, Stephanie Jawan and Teresa Renee McHam-McKee of Odessa, TX and 13 great-grandchildren and many other children who loved her and called her "GG".

Visitation will begin Sunday afternoon at 1 pm. The family will receive friends at Acres West Funeral Chapel from 6 to 8 pm on Monday evening. Graveside services will be at 10 am on Tuesday, July 31, 2018 at Los Angeles Gardens Section of Ector County Cemetery, officiated by Brother Clydel Chapman. Arrangements are entrusted to Acres West Funeral Chapel and condolences to the family may be sent online at acreswestfuneral.com.


LINKS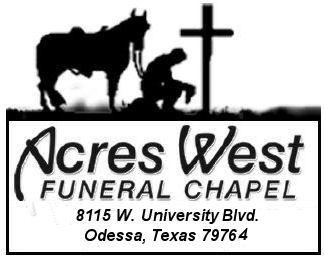 ACRES WEST FUNERAL CHAPEL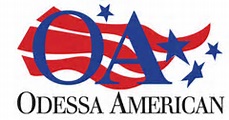 Odessa American
http://www.oaoa.com