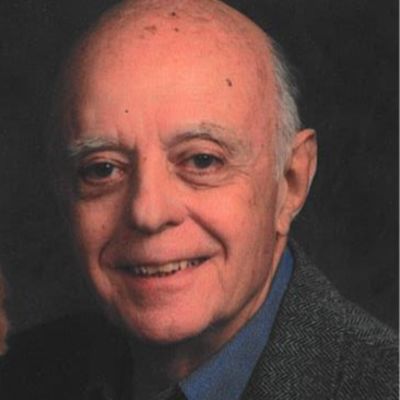 Patrick
C.
Boyden
What do you remember about Patrick? Share your stories and photos here, and invite others to come share their memories.
Patrick C. Boyden, Emeritus Professor, Kent State University, passed away July 30, 2022, at age 87.

He was born in Green Bay, Wisconsin, on September 9th, 1934.

He was raised by his parents, Charles A. Boyden and Ruth I. (Masse) Boyden. His now deceased siblings were Edward (Bud) Boyden and Elizabeth (Betty) Duffy.

A lifelong Catholic, as a young adult, Pat spent four years in the seminary before deciding on an academic direction for his life. Pat earned a BA in Philosophy from St. Norbert College in DePere, Wisconsin, and in the next several years earned a Master's Degree in German from Marquette University in Milwaukee. Pat and his wife Julie (Early) were married in 1960 and left shortly thereafter for a year in Germany on Pat's Fulbright Scholarship. Upon returning to the U.S., Pat taught one year at St. John's University in Minnesota. He and Julie then returned to Germany for a further year of study. In 1965, Pat's career in academia took root at Kent State University where his professorship led him to a series of facility director positions in educational technology. He was instrumental in the establishment of the Computer-aided Self-Instruction Center. After earning a Master's Degree in Library Science, he joined the Library Reference Department as Associate Professor of Library Administration until his retirement from the University in 1992. Pat and Julie had four boys, Charles "Chas" (Connie), Joseph, Michael (Jenny), and Timothy. They were blessed with nine grandchildren, Katelyn (Matt) Mullen, Julia (Brendan), Olivia, Jay, Chloe, Zachary, Oliver, Thomas, and Jack. The couple are members of St. Patrick Parish in Kent, Ohio, where he sang in the choir for many years. He was also a member of the Knights of Columbus for over 50 years.

Pat believed in the Golden Rule and tried to live his life with integrity, dependability, decency, and respect for all. He will be remembered fondly for making his grandkids laugh with his "Grandpa jokes" and funny stories. Also, singing with them around the campfire at Cook Forest is a treasured family tradition.

Calling hours will be held 6:00 PM - 8:00 PM Monday, August 8, 2022 at Bissler & Sons Funeral Home and Crematory, 628 W. Main St., Kent, OH 44240. Funeral services will be held 10:00 AM Tuesday, August 9, 2022, at St. Patrick Catholic Church, 313 Depeyster St., Kent, OH 44240, with Fr. Richard Pentello officiating. Burial at Standing Rock Cemetery.

Donations may be made to Catholic Charities of Portage County, St. Patrick Church, or a charity of your choice.

To share a Memory, Send a Condolence, Light a Candle or Send Flowers, visit the Tribute Wall at www.bisslerandsons.com.
LINKS
S.C. BISSLER & SONS FNRL HOME
Green Bay Press-Gazette
http://www.greenbaypressgazette.com